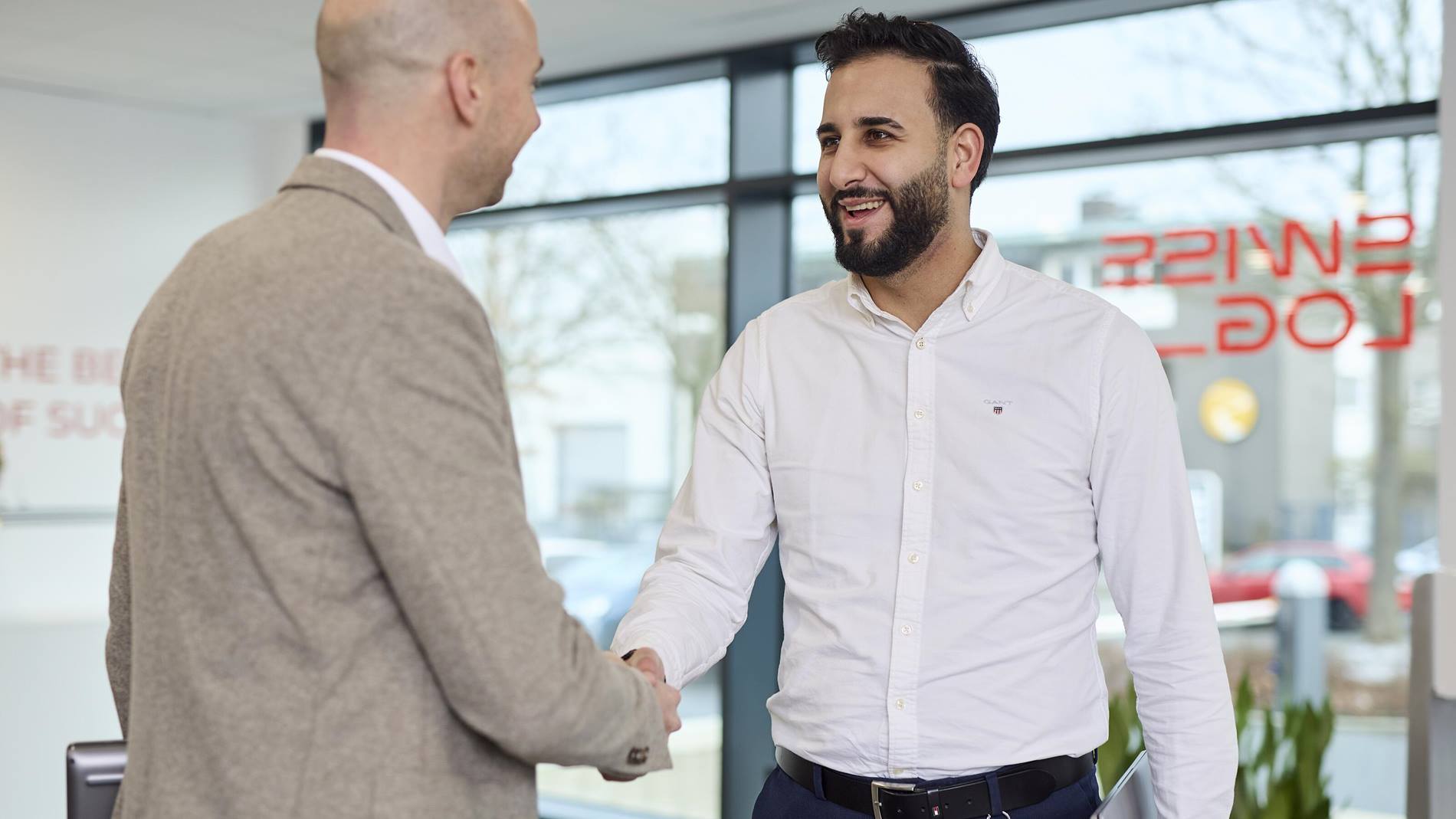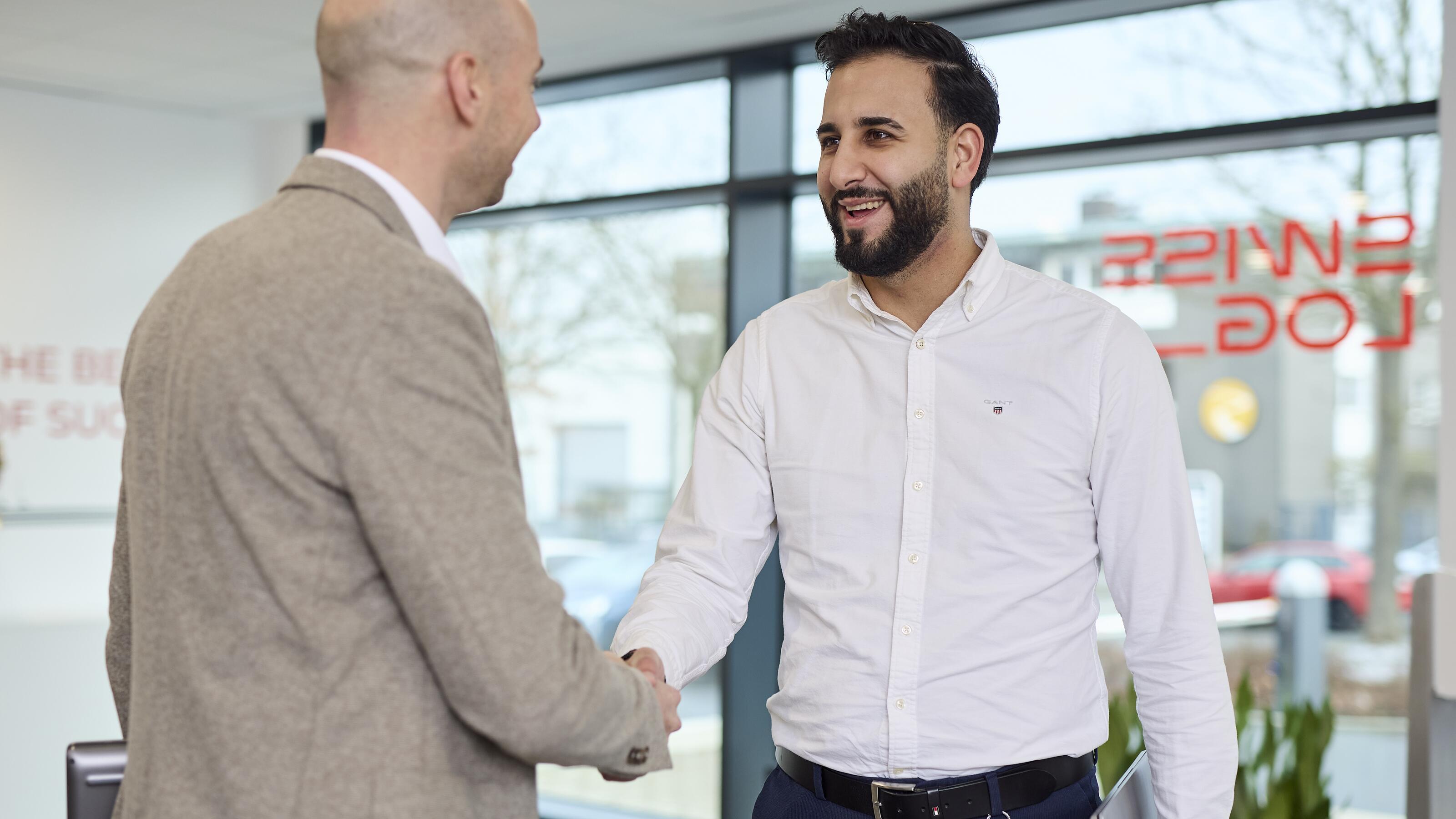 Sales Manager - Autostore
Milan or Maranello
19. oktober 2021
Are you looking for an exciting new challenge – one where you can really make a difference? Are you passionate about technology and keen to share your expertise internationally? Step forward and discover Swisslog! Working as part of our #sales team with a great team spirit, you will use the power of technology to shape the future of intralogistics for forward-thinking customers. We're offering a talented individual the opportunity to join our incredible team and get the most out of their potential – could it be you?
En oversikt
Milano, Italia

Sales & Account Management

Regular/ Permanent/ Full-time
Oppgavene dine hos oss
AutoStore is an Automated Storage and Retrieval System. It is the fastest and ultimate order-fulfillment solution and market leader in storage density. AutoStore also helps our customers reduce their environmental footprint and contribute to sustaining our planet. AutoStore received the Supply & Demand Chain Executive Green Supply Chain Award in 2018 and 2019.

Our purpose is being the enabler for companies to grow their businesses, sustainably and make a difference by adding value to the community.

As a Sales Manager you will take care of the expansion of our business activities in Italy regarding Swisslog`s AutoStore business. You will generate new customer contacts and represent Swisslog as a partner for automated logistics solutions. You will also expand and strengthen relationships with existing customers, develop strategic account plans and take a leading role in their implementation. You are highly customer-oriented and know the processes and needs of our customers.

Together with a team of product specialists and logistics consultants, you will develop innovative logistics solutions. You work closely with the customer and orchestrate the colleagues involved in the sales process in a goal-oriented manner. In negotiations you are persuasive and have the ability to close deals.

You will be part of a successful European team reporting to the VP of Swisslog Autostore.

Erfaringene og kunnskapene dine
We are looking for a self-sufficient individual with a broad technical interest, a passion for business and building long term relationships with our customers.
Business administration or technical degree or equal degree of work experience
Several years experience in sales of capital goods in to the logistics industry with a relevant track record
Knowledge of Intralogistics (desirable)
Very good basic technical understanding of software and robotic solutions
High independence, winning appearance and persistence
Experienced IT user (MS Office, CRM & ERP systems)
Good spoken and written English language skills
Dette kan du forvente av oss
Swisslog gir deg muligheten til personlig videreutvikling samtidig som du jobber sammen med oss på vei mot et banebrytende mål: Å forandre fremtidens intralogistikk ved å skape en æra av robotbaserte og datastøttede løsninger, som sørger for fremragende effektivitet hos kundene. Vi er stolte av våre sveitsiske røtter, men mulighetene vi tilbyr, er verdensomspennende. Vi forventer ikke perfeksjon, men heller Collaboration, Commitment, Clarity og Competence (våre Core Values) fra alle medarbeiderne våre. Til gjengjeld gir vi deg sjansen til å være en del av drivkraften bak løsningene som forandrer fremtiden.
Opplæring og utvikling
Moderne arbeidsomgivelser
Den nyeste teknologien
Globale sjanser
Store merkekunder
Om Swisslog
Swisslog utformer #fremtidens #intralogistikk. Som en del av KUKA-gruppen arbeider vi med den nyeste teknologien som forandrer verden. Vi består av et team på 2000 eksperter fra 50 land, som har noen av verdens største og mest spennende merkevarer som sine kunder. Sammen jobber vi for å revolusjonere intralogistikken på en smart måte og med nye perspektiver. Med våre fleksible #robotbaserte og #datastøttede automatiseringsløsninger driver vi Supply Chain videre og fremmer industrien. #bliendelavteametvårt og vekk nye ideer til live!