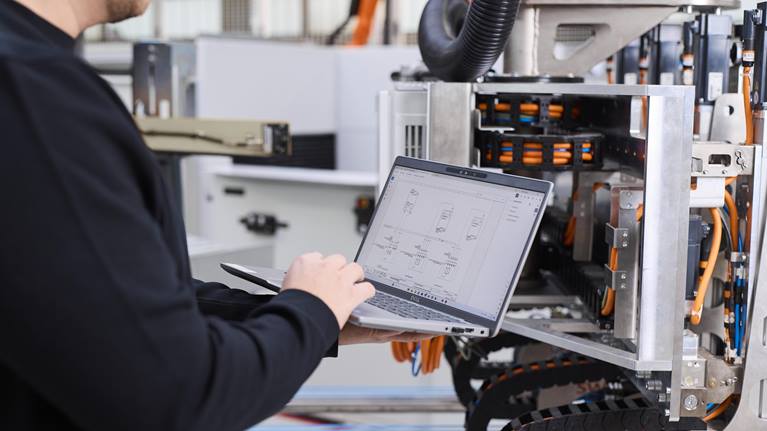 Controls Engineer
Blvd. Manuel Ávila Camacho 2610. Piso 10. Int. 10-A. Valle de los Pinos, Tlalnepantla de Baz. Estado de México, 54040
24. mai 2021
The Control Systems Engineer analyzes customer requirements and develops specifications to deliver fully tested and documented control systems for projects on time and within budget.
En oversikt
Tlalnepantla de Baz, Mexico

Controls Engineering

Regular/ Permanent/ Full-time
Oppgavene dine hos oss
The Control Systems Engineer analyzes customer requirements and develops specifications to deliver fully tested and documented control systems for projects on time and within budget.

Electrical
(-)Interpret mechanical and electrical design drawings for electrical equipment requirements (ACAD/EPLAN)(-)
(-)Research supplier products for assembly components(-)
(-)Help establish new and maintain existing standards(-)
(-)Power up electrical systems and configure hardware per application specifications(-)
(-)Verify quality of assemblers and technicians work and respond to inquiries during installation.(-)
(-)Provide lessons learned insight from commissioning experience(-)
(-)Actively participate in design review process for new equipment(-)

PLC Coding and Design
(-)Design and develop PLC code based on documented requirements and specifications(-)
(-)Understand project requirements for communication interface, networking and create specifications based on these requirements(-)
(-)Write user manuals to communicate functionality of company developed control systems(-)
(-)Technical writing including specification documents, test plans, user/operating manuals with troubleshooting guides(-)
(-)Requirement Reviews – Participate in project reviews and work with Systems Engineering to ensure proper implementation of features(-)
(-)Review, repair and update existing PLC code maintaining proper revision control(-)
(-)Troubleshoot issues with existing company installed systems(-)

General
(-)MS Office 365 (Excel, Word, Outlook) and general computer literacy(-)
(-)Team player able to effectively work in a multidisciplinary team(-)
(-)Comply with the company safety procedures. Embrace the Swisslog core values of Competence, Collaboration, Commitment and Clarity(-)
(-)Quality – Ensure standards are maintained in a highly regulated, process driven environment(-)
(-)Must be able and willing to travel and work at customer sites(-)












Erfaringene og kunnskapene dine
(-)BS degree in Electrical Engineering, Computer Science or closely related discipline (BSEE degree preferred)(-)
(-)5+ years of experience in the automation industry with sound experience in Programmable Logic Controllers (PLC) (Allen-Bradley Control Logix, Siemens S7 and Portal). Experience with Industrial PC's (Beckhoff) is a plus(-)
(-)Knowledge of Industrial Ethernet, ECAT and traditional field buses (e.g. PROFIBUS, ASi)(-)
(-)Knowledge of wireless communication device configuration and setup(-)
(-)Practical application knowledge of OSI layers 2, and 1(-)
(-)Variable Frequency Drive (VFD) configuration and setup(-)
(-)Familiar with various barcode scanners (SICK, Cognex, Leuze)(-)
(-)Familiar with Industry Standards UL and CE(-)








Dette kan du forvente av oss
Swisslog gir deg muligheten til personlig videreutvikling samtidig som du jobber sammen med oss på vei mot et banebrytende mål: Å forandre fremtidens intralogistikk ved å skape en æra av robotbaserte og datastøttede løsninger, som sørger for fremragende effektivitet hos kundene. Vi er stolte av våre sveitsiske røtter, men mulighetene vi tilbyr, er verdensomspennende. Vi forventer ikke perfeksjon, men heller Collaboration, Commitment, Clarity og Competence (våre Core Values) fra alle medarbeiderne våre. Til gjengjeld gir vi deg sjansen til å være en del av drivkraften bak løsningene som forandrer fremtiden.
Opplæring og utvikling
Enestående lagånd
Globale sjanser
Om Swisslog
Swisslog utformer #fremtidens #intralogistikk. Som en del av KUKA-gruppen arbeider vi med den nyeste teknologien som forandrer verden. Vi består av et team på 2000 eksperter fra 50 land, som har noen av verdens største og mest spennende merkevarer som sine kunder. Sammen jobber vi for å revolusjonere intralogistikken på en smart måte og med nye perspektiver. Med våre fleksible #robotbaserte og #datastøttede automatiseringsløsninger driver vi Supply Chain videre og fremmer industrien. #bliendelavteametvårt og vekk nye ideer til live!
WE OFFER
Swisslog offers challenging work in a globally networked environment as well as competitive base salary, comprehensive benefits including health/dental and 401k! United efforts of our employees represent the basis for developing and delivering the best solutions for our customers.