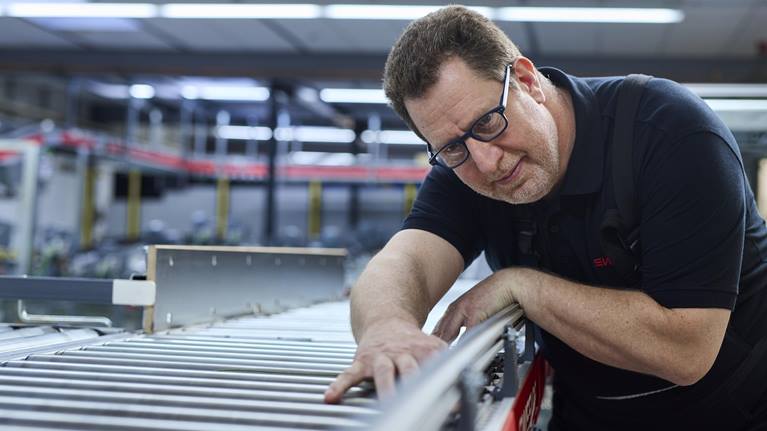 Systems Operations Site Manager
9 giugno 2021
Responsible for System Operations of the Michelin site in the Greenville/Spartanburg, NC area; oversight of all services offered / required by Michelin; foster business relationship between the customer and Swisslog. Plays a key role in the development of a high level of customer satisfaction, generates new service business opportunities, and sales of service products. Exercises independent judgment and analytical skills to resolve customer requests with minimal assistance. This role also serves as a liaison to other functional groups including customer operations and I.S. support. The System Operations Site Manager is responsible for the daily technical operational status and reporting performance of the material handling system. The operations manager must; act as the customer advocate, attend customer operational meetings, manage spare parts inventory, devise and monitor the preventative maintenance plan, and manage the operational support of the automated system to ensure timely and accurate results. Success of this position will be measured based on overall improvements in service revenue generation, customer satisfaction, and support productivity.
A colpo d'occhio
Newport News, VA, USA

Installation / Maintenance / Repair

Regular/ Permanent/ Full-time
Cosa puoi realizzare con noi
Core tasks
Manage the customer support contract throughout entire life cycle, to include design, offer, monitor, renew, reassess and upgrade.
Provide guidance and oversight of technicians and mechanics and manage day to day operations.
Direct and plan the daily, weekly, and monthly preventative and predictive maintenance inspections.
Direct the activities of the shift leaders to ensure adherence to procedures, processes and performance related to the AS/RS.
Direct and facilitate the training of shift leaders in respect to the Swisslog system.
Enforce the adherence to safe operational conduct including but not limited to: lock-out-tag-out, confined space, walkway clearance and noise protection.
Oversight of customer communication plan and execution; routinely seek feedback and use to improve customer satisfaction
Periodically communicate customer status to the rest of WDS to ensure all may remain knowledgeable on customer growth, needs, and potential projects.
Provide consultation to show the customer how our products may add value to their business. Maintain a thorough understanding of customer's business, current and future. Promote modernization efforts among installed base
Establish and maintain Customer Advocacy role. Develop strong relationship with customer
Monitor budgeted revenue intake leveraging all necessary resources to meet budgetary goals
Identify and capture Swisslog opportunities within installed base outside the scope of original project delivery
Identify product quality issues that have major impact on contract costs, customer satisfaction and future product sales
Champion the development of new or the improvement of existing service products based upon customer feedback and needs
Divert crisis situations by proactive escalation of key customer issues to appropriate levels, including involvement of Swisslog technicians, individual business unit managers, and engineering design teams
Manage spare parts inventory to ensure system availability while avoiding carrying excess inventory.
Qual è il tuo contributo
Necessary Experience:

B.A. /B.S. in Business or Engineering Management field or equivalent job experience.
2 years' experience as a manager
2 years as part of a Service team or service product sales
Computer literate in all MS Office products, SAP experience a benefit
Supply chain management (fundamental understanding);
Products, applications, and experience in the warehouse or factory automation industry
Small P&L management or financial management skills
Analytical, problem-solving and decision-making skills
Excellent written and verbal communication;
Attention to Detail;
Must be highly articulate, proactive and self-motivated
Ability to multi-task and work independently
La nostra promessa
Swisslog ti offre l'opportunità di sviluppo personale lavorando con noi in una mission pionieristica: cambiare il futuro dell'intralogistica, creando un'era di soluzioni robotizzate e basate sui dati che generano un eccezionale valore per il cliente. Siamo orgogliosi delle nostre radici svizzere, ma offriamo opportunità globali. Non ci aspettiamo la perfezione, ma da tutti i nostri collaboratori ci attendiamo collaborazione, impegno, chiarezza e competenza (i nostri valori fondamentali). In cambio, offriamo la possibilità di far parte della forza trainante che sta dietro a soluzioni che cambiano il futuro.
Onboarding
Informazioni su Swisslog
Swisslog sta plasmando il #futuro dell'#Intralogistica. All'interno del gruppo KUKA, ci occupiamo delle più recenti tecnologie che stanno cambiando il mondo. Siamo un team di 2.000 esperti provenienti da 50 paesi, e tra i nostri clienti annoveriamo alcuni dei più importanti e prestigiosi marchi del mondo. Insieme, stiamo lavorando per rivoluzionare l'intralogistica in modo intelligente e con nuove prospettive. Con le nostre soluzioni flessibili di automazione #robotica e #basata sui dati, alimentiamo la catena di fornitura facendo progredire l'industria. #Entra a far parte del nostro team e dai vita alle tue idee!