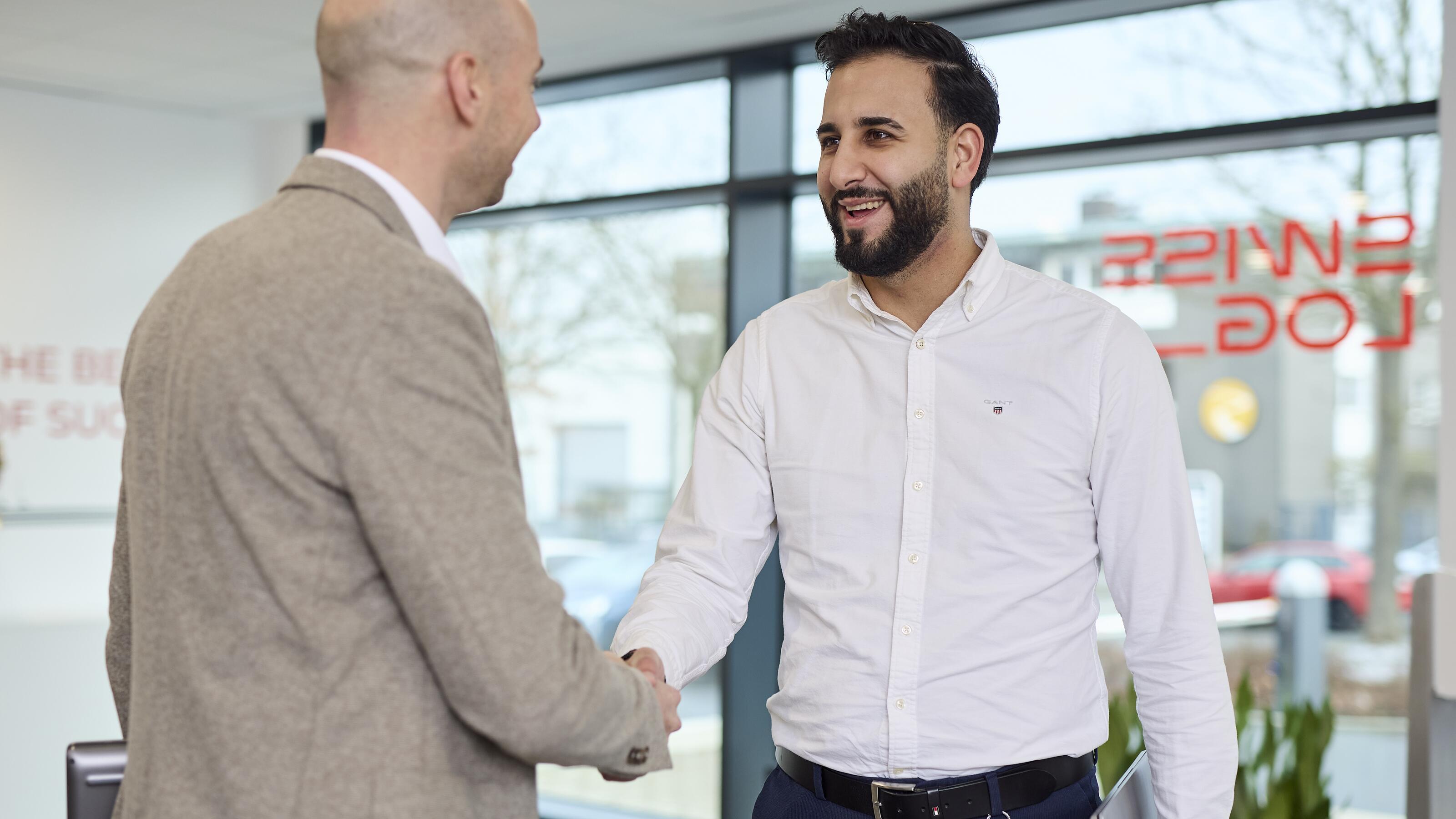 Solutions Consultant / Automation
Newport News, Virginia (or Home Office)
12 febbraio 2021
Are you looking for an exciting new challenge – one where you can really make a difference? Are you passionate about technology and keen to share your expertise internationally? Step forward and discover Swisslog! Working as part of our #sales team with a great team spirit, you will use the power of technology to shape the future of intralogistics for forward-thinking customers. We're offering a talented individual the opportunity to join our incredible team and get the most out of their potential – could it be you?
A colpo d'occhio
Newport News, VA, USA

Sales and Account Management

Regular/ Permanent/ Full-time
Cosa puoi realizzare con noi
Provide innovative solutions through sales support to Swisslog sales Project Managers and consultation with clients and prospects on projects to optimize supply chain and/or design warehouse/distribution centers.
Supports the Systems Engineering department (proposal group) in creating solutions and write parts (functional description & data chapters) for ROM, budget and firm bid documents
Design warehouse/distribution center alternatives, specifies requirements, creates layouts and material flow diagrams, and develops cost estimates for solution alternatives and do financial models for comparison purposes
Qual è il tuo contributo
MS In Industrial Engineering or MBA with BS in an engineering discipline.
Worked with automation for material handling exposure to process re-engineering, change management process
Proficient in PowerPoint, Word, Excel and project management software.
Be able to draw rough outlined solutions in a CAD system )AutoCAD), SketchUp or similar program.
Understands potential industry specific clients business processes, drivers, issues and determining professional consulting and engineering solutions
La nostra promessa
Swisslog ti offre l'opportunità di sviluppo personale lavorando con noi in una mission pionieristica: cambiare il futuro dell'intralogistica, creando un'era di soluzioni robotizzate e basate sui dati che generano un eccezionale valore per il cliente. Siamo orgogliosi delle nostre radici svizzere, ma offriamo opportunità globali. Non ci aspettiamo la perfezione, ma da tutti i nostri collaboratori ci attendiamo collaborazione, impegno, chiarezza e competenza (i nostri valori fondamentali). In cambio, offriamo la possibilità di far parte della forza trainante che sta dietro a soluzioni che cambiano il futuro.
Cresci con noi
Ultimissime tecnologie
Grandi clienti di marca
Informazioni su Swisslog
Swisslog sta plasmando il #futuro dell'#Intralogistica. All'interno del gruppo KUKA, ci occupiamo delle più recenti tecnologie che stanno cambiando il mondo. Siamo un team di 2.000 esperti provenienti da 50 paesi, e tra i nostri clienti annoveriamo alcuni dei più importanti e prestigiosi marchi del mondo. Insieme, stiamo lavorando per rivoluzionare l'intralogistica in modo intelligente e con nuove prospettive. Con le nostre soluzioni flessibili di automazione #robotica e #basata sui dati, alimentiamo la catena di fornitura facendo progredire l'industria. #Entra a far parte del nostro team e dai vita alle tue idee!
We Offer
Swisslog offers challenging work in a globally networked environment as well as competitive base salary, comprehensive benefits including health/dental and 401k! United efforts of our employees represent the basis for developing and delivering the best solutions for our customers.