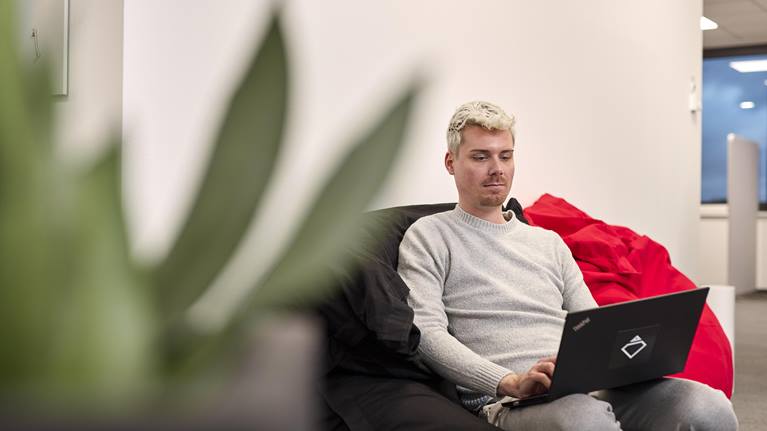 Scrum Master
9 giugno 2021
Guide team and organization on how to use agile/scrum practices and values.Evolve the scrum maturity of the team and organization and coaching the team to higher levels of maturity, at a pace that is sustainable and comfortable for the team and organization. Responsible for the facilitation of daily stand-ups, sprint planning, sprint demos, retrospectives, reviews and decision-making processes to ensure quick inspection and proper use of adaptation process. Remove and/or guide the team to remove impediments by finding the right personnel to remove the impediment. Provide support to the team using a servant leadership style whenever possible and leading by example.Travel required as necessary.

Works with project managers, Quality Manager, Software Manager, team members, and Software Principals. The Scrum Master contributes to complex aspects of a project.

A colpo d'occhio
Newport News, VA, USA

Software

Regular/ Permanent/ Full-time
Cosa puoi realizzare con noi
Core tasks

Guide 3-4 Scrum teams on how to get the most of self-organization and filling in intentional gaps left in the agile/scrum frameworks.




Create useful, reliable and practical plans for software development projects.


Support and educate the Product Owner, especially on grooming and maintaining the product backlog.


Build a trusting and safe environment where problems can be raised without fear of blame, retribution, or judgement with an emphasis on problem-solving.


Facilitate getting the work done without coercion, assigning, or dictating the work.


Facilitate discussion, decision making, and conflict resolution.


Assist with internal and external communication, improving transparency, and radiating information.

Qual è il tuo contributo
Essential

Recognized Scrum Certification
Associates Degree in computer science or technology

Experience working in an Agile environment
Experience at large enterprise level software project


Working knowledge of Jira administration and operations
Excellent verbal/written communication skills
Demonstrated people and leadership skills

La nostra promessa
Swisslog ti offre l'opportunità di sviluppo personale lavorando con noi in una mission pionieristica: cambiare il futuro dell'intralogistica, creando un'era di soluzioni robotizzate e basate sui dati che generano un eccezionale valore per il cliente. Siamo orgogliosi delle nostre radici svizzere, ma offriamo opportunità globali. Non ci aspettiamo la perfezione, ma da tutti i nostri collaboratori ci attendiamo collaborazione, impegno, chiarezza e competenza (i nostri valori fondamentali). In cambio, offriamo la possibilità di far parte della forza trainante che sta dietro a soluzioni che cambiano il futuro.
Onboarding
Informazioni su Swisslog
Swisslog sta plasmando il #futuro dell'#Intralogistica. All'interno del gruppo KUKA, ci occupiamo delle più recenti tecnologie che stanno cambiando il mondo. Siamo un team di 2.000 esperti provenienti da 50 paesi, e tra i nostri clienti annoveriamo alcuni dei più importanti e prestigiosi marchi del mondo. Insieme, stiamo lavorando per rivoluzionare l'intralogistica in modo intelligente e con nuove prospettive. Con le nostre soluzioni flessibili di automazione #robotica e #basata sui dati, alimentiamo la catena di fornitura facendo progredire l'industria. #Entra a far parte del nostro team e dai vita alle tue idee!