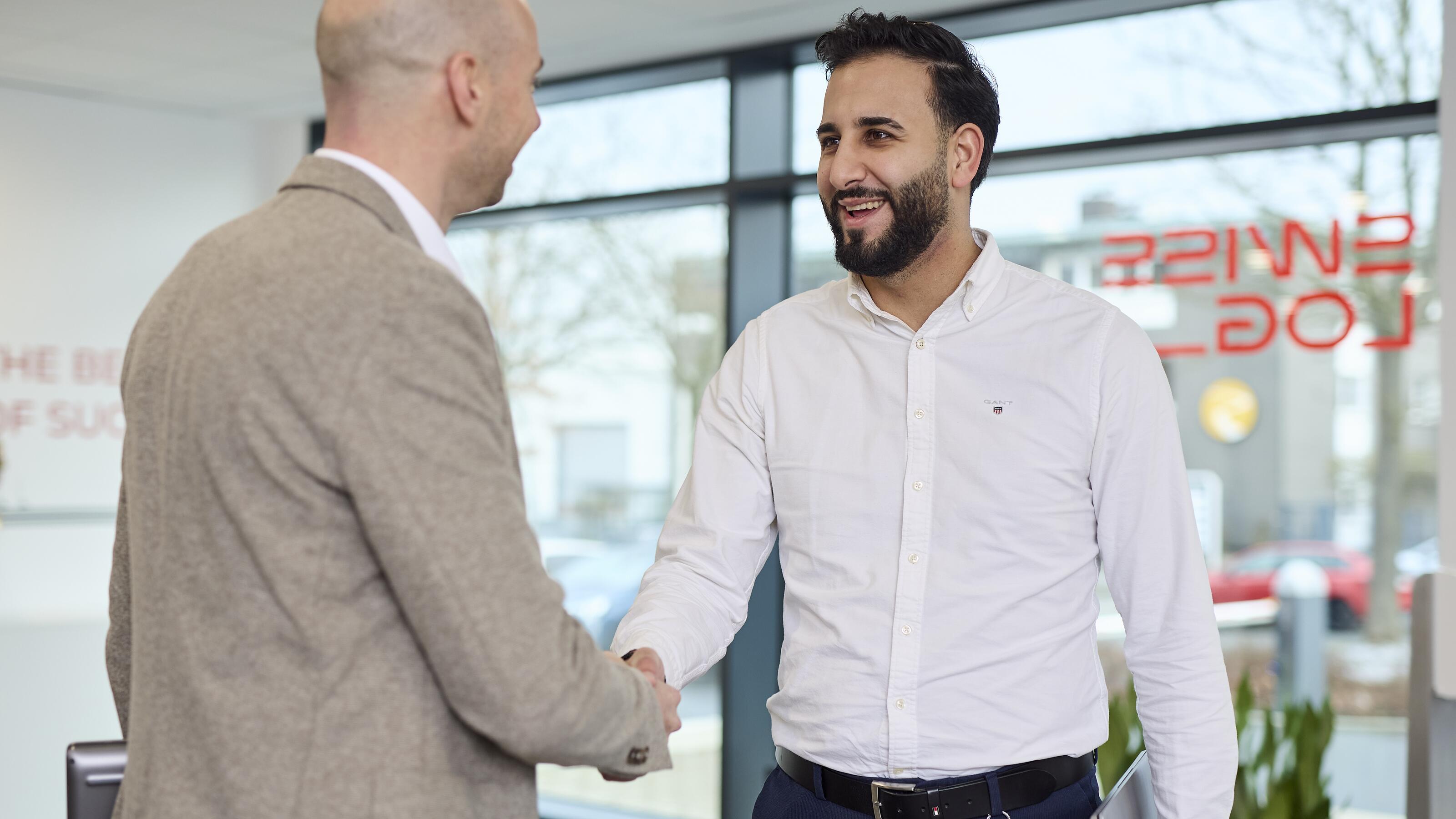 Sales Manager - Autostore
Milan or Maranello
29 gennaio 2021
Are you looking for an exciting new challenge – one where you can really make a difference? Are you passionate about technology and keen to share your expertise internationally? Step forward and discover Swisslog! Working as part of our #sales team with a great team spirit, you will use the power of technology to shape the future of intralogistics for forward-thinking customers. We're offering a talented individual the opportunity to join our incredible team and get the most out of their potential – could it be you?
A colpo d'occhio
Milano, Italy

Sales & Account Management

Regular/ Permanent/ Full-time
Cosa puoi realizzare con noi
As a Sales Manager you will take care of the expansion of our business activities in Italy regarding Swisslog`s AutoStore business.
AutoStore is an Automated Storage and Retrieval System. It is the fastest and ultimate order-fulfillment solution and market leader in storage density. It also helps our customers reduce their environmental footprint and contribute to sustaining our planet. AutoStore received the Supply & Demand Chain Executive Green Supply Chain Award in 2018 and 2019.
You will generate new customer contacts and represent Swisslog as a partner for automated logistics solutions. You will also expand and strengthen relationships with existing customers, develop strategic account plans and take a leading role in their implementation. You are highly customer-oriented and know the processes and needs of our customers.
Together with a team of product specialists and logistics consultants, you will develop innovative logistics solutions. You work closely with the customer and orchestrate the colleagues involved in the sales process in a goal-oriented manner. In negotiations you are persuasive and have the ability to close deals.
You will be part of a successful European team reporting to the VP of Swisslog Autostore.
Qual è il tuo contributo
We are looking for a self-sufficient individual with a broad technical interest, a passion for business and building long term relationships with our customers.
Business administration or technical degree or equal degree of work experience
Several years experience in sales of capital goods in to the logistics industry with a relevant track record
Knowledge of Intralogistics
Very good basic technical understanding of software and robotic solutions
High independence, winning appearance and persistence
Experienced IT user (MS Office, CRM & ERP systems)
Good spoken and written English language skills
La nostra promessa
Swisslog ti offre l'opportunità di sviluppo personale lavorando con noi in una mission pionieristica: cambiare il futuro dell'intralogistica, creando un'era di soluzioni robotizzate e basate sui dati che generano un eccezionale valore per il cliente. Siamo orgogliosi delle nostre radici svizzere, ma offriamo opportunità globali. Non ci aspettiamo la perfezione, ma da tutti i nostri collaboratori ci attendiamo collaborazione, impegno, chiarezza e competenza (i nostri valori fondamentali). In cambio, offriamo la possibilità di far parte della forza trainante che sta dietro a soluzioni che cambiano il futuro.
Imparare e crescere
Ambiente di lavoro moderno
Ultimissime tecnologie
Opportunità globali
Grandi clienti di marca
Informazioni su Swisslog
Swisslog sta plasmando il #futuro dell'#Intralogistica. All'interno del gruppo KUKA, ci occupiamo delle più recenti tecnologie che stanno cambiando il mondo. Siamo un team di 2.000 esperti provenienti da 50 paesi, e tra i nostri clienti annoveriamo alcuni dei più importanti e prestigiosi marchi del mondo. Insieme, stiamo lavorando per rivoluzionare l'intralogistica in modo intelligente e con nuove prospettive. Con le nostre soluzioni flessibili di automazione #robotica e #basata sui dati, alimentiamo la catena di fornitura facendo progredire l'industria. #Entra a far parte del nostro team e dai vita alle tue idee!