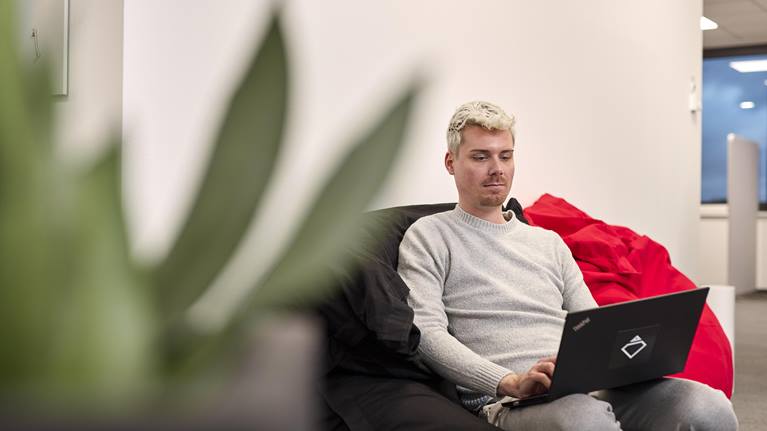 CS Software Engineer
31 marzo 2021
Swisslog Logistics, Inc., Logistics Automation - Americas, provider of integrated logistics solutions (Warehouse Management Systems) is looking for a dedicated and innovative person to strengthen its Customer Support Software Services team in Newport News, VA.

• The CS Senior Software Engineer is expected to work across multiple small teams (3-4 Teams of 2-5) on multiple projects which typically run from 1-12 months in duration. They are a Software Subject Matter Expert and mentor of other developers.
• A Senior Software Engineer is expected to lead moderately scoped technical efforts on projects and, with guidance from management, lead and/or support the design and development activities of a project and participates in the resource planning within the department.
• A Senior Software Engineer will provide support to the Customer Support team on technical support issues.
• A Senior Software Engineer will be highly skilled with the code base and work in all areas of the technical stack.
• A Senior Software Engineer provides technical guidance to the development team in terms of tool usage and best practices.
• A Senior Software Engineer will effectively communicate to all levels within the organization. This includes communicating status, technical challenges, identifying areas of high risks and risk mitigation strategies to project management and other stakeholders on assigned areas assigned of the project.
• A Senior Software Engineer will communicate with and work effectively with other departments of the company.

A colpo d'occhio
Newport News, VA, USA

Software Development

Regular/ Permanent/ Full-time
Cosa puoi realizzare con noi
Essential
• Software Engineering, Computer Science, or an equivalent Engineering degree if no applicable work experience.

Experience with Oracle database design and SQL stored procedures
Expert Windows Server administratio
Experience in the logistics and warehouse distribution solutions industry

Qual è il tuo contributo
• Previous professional experience in software development and software project business
• Expert Knowledge in Warehouse Management Systems (WMS), logistics processes and interaction with material handling automation system
• Must be able to travel up to 20% of time to project site to commission Manual or Automated Warehouse Management Systems
• Professional experience in software development and software project business - min. 10 years' experience in similar capacity
• Developed and tested software in accordance with design requirements
• Deliver defined parts of a project, including design, implementation, testing, integration, and documentation
• Expert relational database design and programming knowledge
RDBMS concepts
Relational Database experience
La nostra promessa
Swisslog ti offre l'opportunità di sviluppo personale lavorando con noi in una mission pionieristica: cambiare il futuro dell'intralogistica, creando un'era di soluzioni robotizzate e basate sui dati che generano un eccezionale valore per il cliente. Siamo orgogliosi delle nostre radici svizzere, ma offriamo opportunità globali. Non ci aspettiamo la perfezione, ma da tutti i nostri collaboratori ci attendiamo collaborazione, impegno, chiarezza e competenza (i nostri valori fondamentali). In cambio, offriamo la possibilità di far parte della forza trainante che sta dietro a soluzioni che cambiano il futuro.
Onboarding
Informazioni su Swisslog
Swisslog sta plasmando il #futuro dell'#Intralogistica. All'interno del gruppo KUKA, ci occupiamo delle più recenti tecnologie che stanno cambiando il mondo. Siamo un team di 2.000 esperti provenienti da 50 paesi, e tra i nostri clienti annoveriamo alcuni dei più importanti e prestigiosi marchi del mondo. Insieme, stiamo lavorando per rivoluzionare l'intralogistica in modo intelligente e con nuove prospettive. Con le nostre soluzioni flessibili di automazione #robotica e #basata sui dati, alimentiamo la catena di fornitura facendo progredire l'industria. #Entra a far parte del nostro team e dai vita alle tue idee!