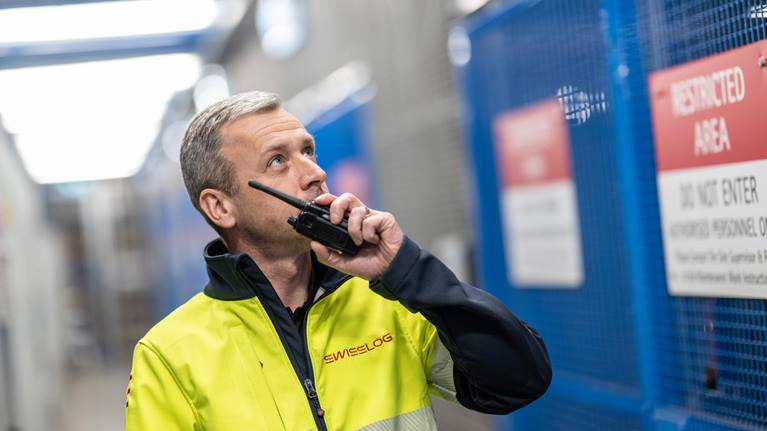 Quality Manager (m/f/d) (Germany & Benelux)
28 avril 2021
Are you looking for an exciting new challenge – one where you can really make a difference? Are you passionate about technology and keen to share your expertise internationally? Step forward and discover Swisslog! Swisslog is a member of the KUKA Group, a leading global supplier of intelligent automation solutions with more than 14,000 employees worldwide.

Working as part of our #Quality Team with a great team spirit, you will use the power of technology to shape the future of intralogistics for forward-thinking customers. We're offering a talented individual the opportunity to join our incredible team and get the most out of their potential – could it be you?


En un coup d'œil
Dortmund, Allemagne

Quality and H&S

Regular/ Permanent/ Full-time
Ce que vous réalisez chez nous
Ensure the quality standards of Swisslog are adhered to, by means of planning and conducting internal audits
Keep ISO 9001 certification, in coordination with the EMEA QEHS management and its certifying body
Provide guidance and support for the organization in Dortmund and in the two Benelux location
Support organization and organizational development by application of QM methods and moderation competencies
Identify needs for skill development and propose training and skill development measures
Provide training and coaching on the Quality Management System
Collaboration and leadership in companywide projects and initiatives
Managing supplier quality by conducting supplier evaluation, performance rating and audit activities in collaboration with purchasing
Facilitate and organize the necessary trainings (together with HR) and workshops including lessons learned workshops to help establishing a learning organization
Take care of continual improvements and for corrective and preventive actions
Support line managers, project managers, technical leaders and staff in achieving the main goals, being EBITA contribution, customer satisfaction and employee satisfaction
Support the necessary tools used throughout the organization that are related to process quality and performance
Ce que vous apportez avec vous
You have several years of experience as a Quality Manager
Ideally you have experience working in the engineering sector
You provide knowledge of quality management models and standards
Quality management tools and methods are familiar to you
You have an Internal Auditor qualification and good negotiation skills
Entrepreneurship and a proactive and global mindset characterize you
Very good spoken and written English language skills round off your profile
You have knowledge of management system standards i.e. ISO 9001, ISO 14001
Project management and process improvement knowledge would be helpful
Notre promesse
Swisslog vous offre la possibilité d'un développement personnel en travaillant avec nous sur une mission innovante : changer l'avenir de l'intralogistique en créant une ère de solutions robotisées et basées sur les données offrant un excellent bénéfice pour le client. Nous sommes fiers de nos racines suisses, mais les possibilités que nous offrons se dispersent dans le monde entier. Nous ne nous attendons pas à la perfection, mais misons sur la collaboration, l'investissement, la clarté et la compétence (les valeurs fondamentales de notre entreprise) de nos collaborateurs. En contrepartie, nous vous offrons l'opportunité de faire partie de l'élément moteur de solutions faites pour changer l'avenir.
Accueil et intégration des nouveaux collaborateurs
Grandissez avec nous
Parking gratuit
Intégration au réseau de transports en commun
Opportunités de travail flexibles
Grand esprit d'équipe
Au sujet de Swisslog
Swisslog participe à la conception de l'#avenir de l'#intralogistique. En tant que membre du groupe KUKA, nous travaillons au développement de nouvelles technologies prêtes à changer le monde. Nous formons une équipe de 2 000 experts et expertes venant de 50 pays et avons pour clients quelques uns des plus grandes et des plus excitantes marques au monde. Nous travaillons en collaboration, de façon intelligentes et avec de nouvelles perspectives pour révolutionner le domaine de l'intralogistique. Grâce à nos solutions d'automatisation flexibles #robotisées et #basées sur les données, nous faisons tourner la chaîne logistique et faisons avancer l'industrie. #Joignez notre équipe et permettez à vos idées de prendre vie !