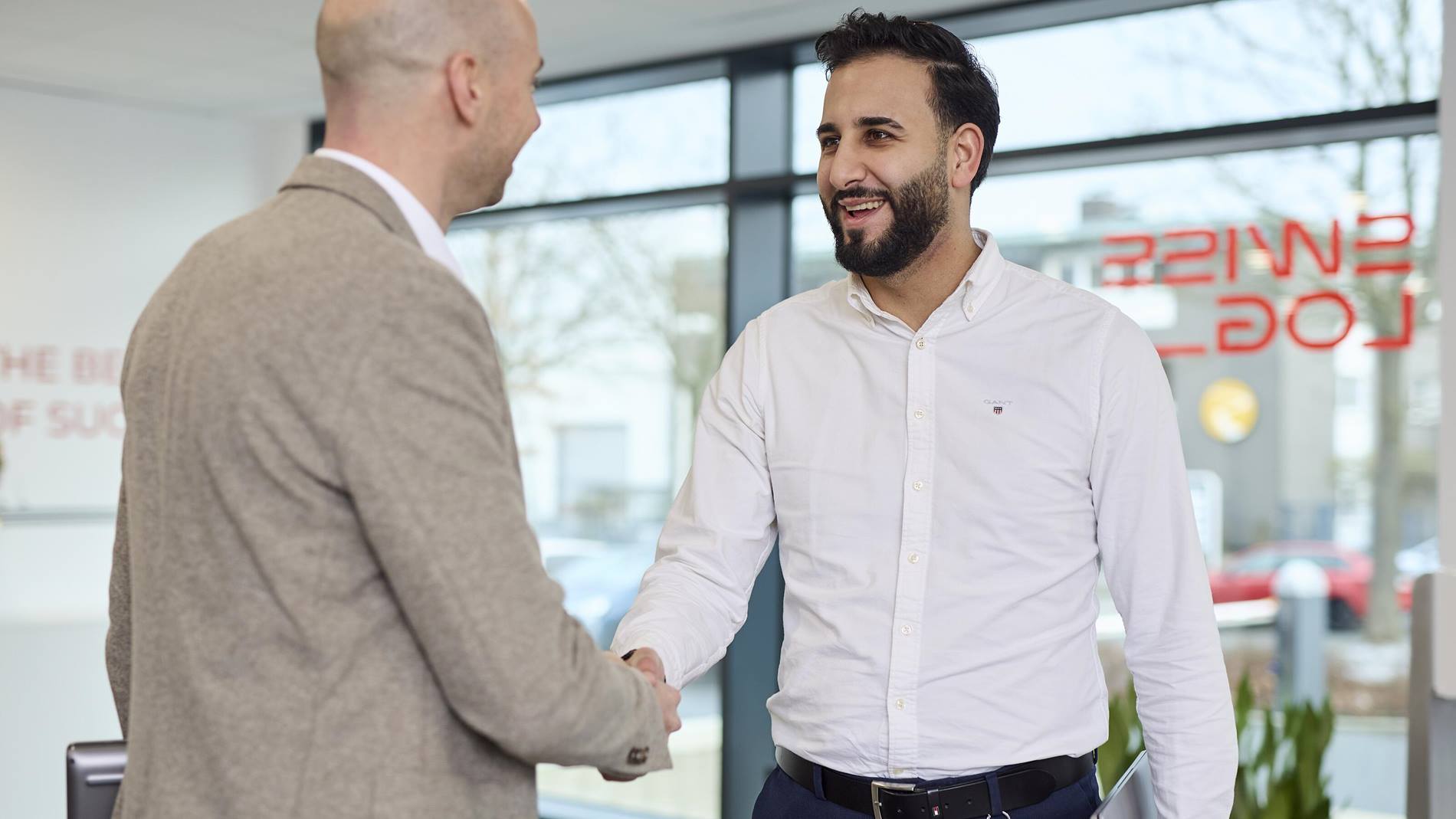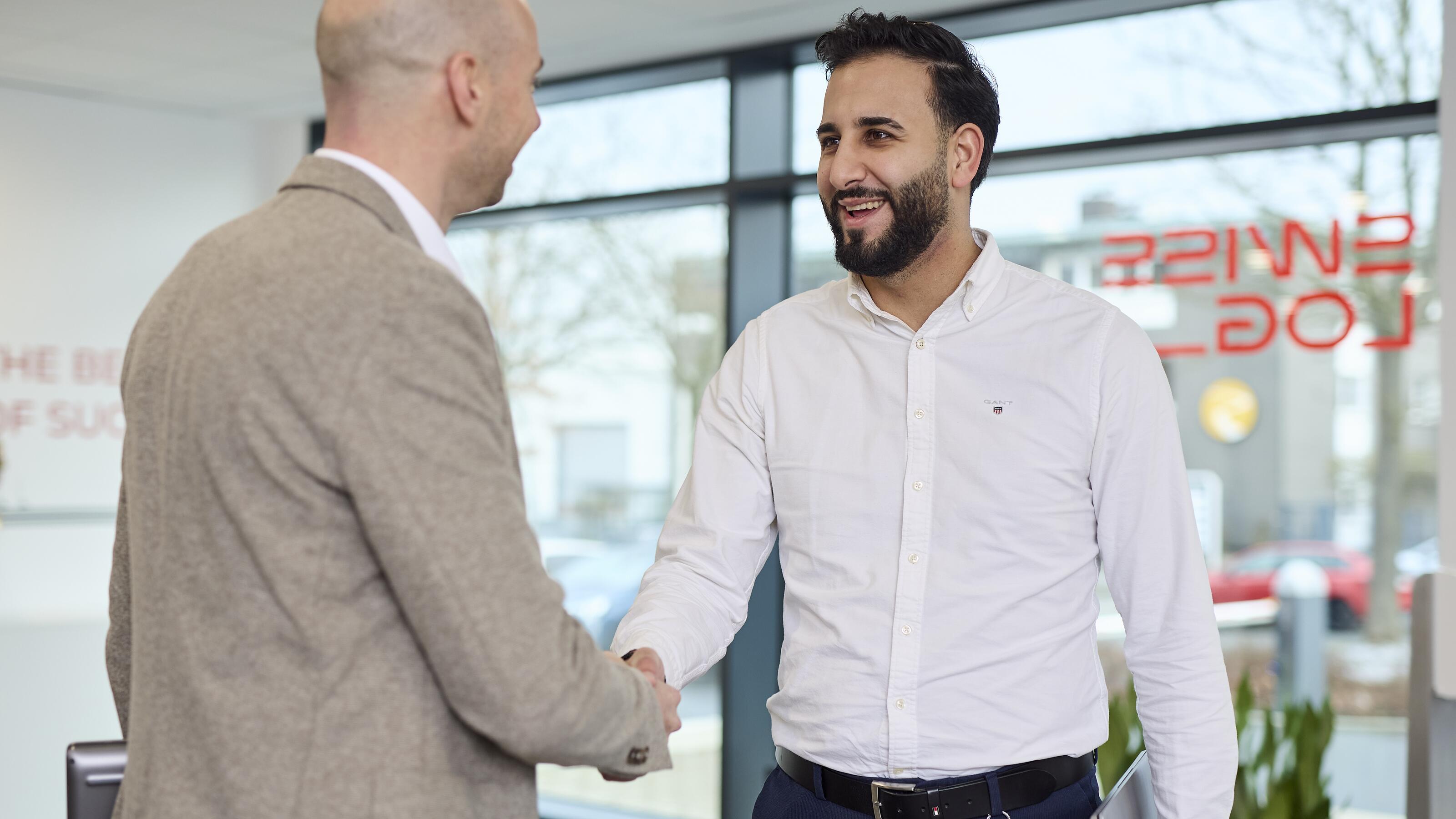 Sales Manager - Autostore
Milan or Maranello
19 octobre 2021
Are you looking for an exciting new challenge – one where you can really make a difference? Are you passionate about technology and keen to share your expertise internationally? Step forward and discover Swisslog! Working as part of our #sales team with a great team spirit, you will use the power of technology to shape the future of intralogistics for forward-thinking customers. We're offering a talented individual the opportunity to join our incredible team and get the most out of their potential – could it be you?
En un coup d'œil
Milano, Italie

Sales & Account Management

Regular/ Permanent/ Full-time
Ce que vous réalisez chez nous
AutoStore is an Automated Storage and Retrieval System. It is the fastest and ultimate order-fulfillment solution and market leader in storage density. AutoStore also helps our customers reduce their environmental footprint and contribute to sustaining our planet. AutoStore received the Supply & Demand Chain Executive Green Supply Chain Award in 2018 and 2019.

Our purpose is being the enabler for companies to grow their businesses, sustainably and make a difference by adding value to the community.

As a Sales Manager you will take care of the expansion of our business activities in Italy regarding Swisslog`s AutoStore business. You will generate new customer contacts and represent Swisslog as a partner for automated logistics solutions. You will also expand and strengthen relationships with existing customers, develop strategic account plans and take a leading role in their implementation. You are highly customer-oriented and know the processes and needs of our customers.

Together with a team of product specialists and logistics consultants, you will develop innovative logistics solutions. You work closely with the customer and orchestrate the colleagues involved in the sales process in a goal-oriented manner. In negotiations you are persuasive and have the ability to close deals.

You will be part of a successful European team reporting to the VP of Swisslog Autostore.

Ce que vous apportez avec vous
We are looking for a self-sufficient individual with a broad technical interest, a passion for business and building long term relationships with our customers.
Business administration or technical degree or equal degree of work experience
Several years experience in sales of capital goods in to the logistics industry with a relevant track record
Knowledge of Intralogistics (desirable)
Very good basic technical understanding of software and robotic solutions
High independence, winning appearance and persistence
Experienced IT user (MS Office, CRM & ERP systems)
Good spoken and written English language skills
Notre promesse
Swisslog vous offre la possibilité d'un développement personnel en travaillant avec nous sur une mission innovante : changer l'avenir de l'intralogistique en créant une ère de solutions robotisées et basées sur les données offrant un excellent bénéfice pour le client. Nous sommes fiers de nos racines suisses, mais les possibilités que nous offrons se dispersent dans le monde entier. Nous ne nous attendons pas à la perfection, mais misons sur la collaboration, l'investissement, la clarté et la compétence (les valeurs fondamentales de notre entreprise) de nos collaborateurs. En contrepartie, nous vous offrons l'opportunité de faire partie de l'élément moteur de solutions faites pour changer l'avenir.
Apprendre et grandir
Environnement de travail moderne
Technologie la plus récente
Opportunités globales
Clients de grandes marques
Au sujet de Swisslog
Swisslog participe à la conception de l'#avenir de l'#intralogistique. En tant que membre du groupe KUKA, nous travaillons au développement de nouvelles technologies prêtes à changer le monde. Nous formons une équipe de 2 000 experts et expertes venant de 50 pays et avons pour clients quelques uns des plus grandes et des plus excitantes marques au monde. Nous travaillons en collaboration, de façon intelligentes et avec de nouvelles perspectives pour révolutionner le domaine de l'intralogistique. Grâce à nos solutions d'automatisation flexibles #robotisées et #basées sur les données, nous faisons tourner la chaîne logistique et faisons avancer l'industrie. #Joignez notre équipe et permettez à vos idées de prendre vie !