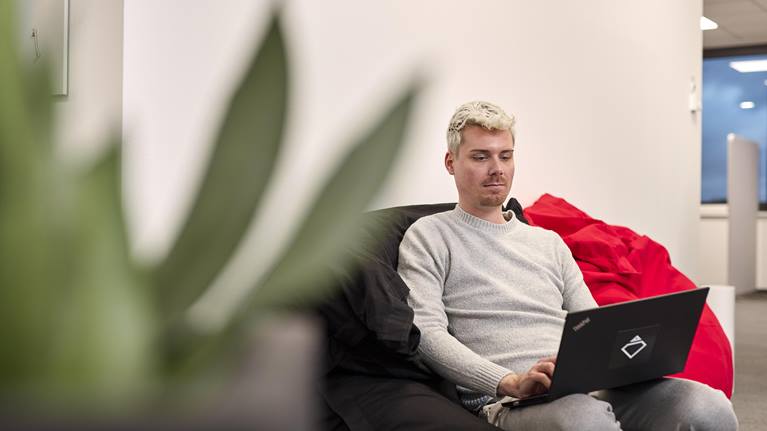 Software Application Engineer
Location: Kelana Jaya, Petaling Jaya
5 de marzo de 2019
This position provides the opportunity to travel and work abroad.
De un vistazo
Petaling Jaya, Malaysia

Software

Regular/ Permanent/ Full-time
Lo que harás con nosotros
Participate in analysis and definition of Warehouse Management System software requirement.
Development and testing of WMS system and application software.
Provides elements within modules, with less full module responsibility.
Focus more on internal team specifications rather than customer requirements.
Assist to develop design specification, test plan and release note.
Assist in setup, configuration and rules according to requirement.
Develop design specification according to requirement specification.
Solid understanding of the customer's operational working practices and requirements.
Adhere to the appropriate design strategies and development methodologies, as defined by the SW PM and Company quality procedures
Fully document all requirements definition, design, implementation and testing to the required standards.
Recognize, identify cause of bug and able to apply fixes to resolve it.
Participate in commissioning and testing of the WMS at various sites.
Ensure that the project is implemented successfully within schedule.
Ensuring quality of work through QA and thorough testing
Lo que aportarás
Bachelor's degree in Computer Science / Information Technology or equivalent.
Minimum 2 years experience in a commercial, real time software development environment.
Proven track record in at least one of the following:
Working knowledge and experience in J2EE, EJB 3.0, Servlets Java Script, JSF and JPA;
Understanding of real time programming, relational database concepts and architecture;
Java programming.
Prior work experience in Warehousing / ERP is an added advantage
Strong hands on development skills and problem-solving skills
Strong sense of ownership and accountability.
An active team player and customer focus.
Willing to travel and work overseas for long duration.
Able to adhere to priorities and meet tight dateline.
Nuestra promesa
Swisslog te ofrece la oportunidad de desarrollarte personalmente mientras trabajas con nosotros en una misión pionera: cambiar el futuro de la intralogística creando una era de soluciones basadas en robots y datos que ofrezcan un valor excepcional al cliente. Estamos orgullosos de nuestras raíces suizas, pero las oportunidades que ofrecemos son mundiales. No esperamos perfección, pero sí Collaboration, Commitment, Clarity y Competence (nuestros valores fundamentales) por parte de todos nuestros empleados. A cambio, te ofrecemos la oportunidad de formar parte de la fuerza motriz de soluciones que cambian el futuro.
Crece con nosotros
Sobre Swisslog
Swisslog ha puesto de manifiesto el #futuro de la #intralogística. Como parte del grupo KUKA, trabajamos en las últimas tecnologías que están cambiando el mundo. Somos un equipo de 2000 expertos y expertas de 50 países que tienen como clientes a algunas de las marcas más grandes e interesantes del mundo. Juntos trabajamos para revolucionar la intralogística de forma inteligente y con nuevas perspectivas. Con nuestras soluciones flexibles de automatización basadas en #robots y #datos, impulsamos la cadena de suministro y hacemos avanzar la industria. ¡#sépartedenuestroequipo y haz que las ideas cobren vida!
WE OFFER
13-month contractual bonus
Annual performance bonus
15% EPF contribution by Company
Comprehensive medical insurance coverage (Group PA, Healthcare, Term Life, Travel)
5-days week
Annual medical screening program
Entertainment & Wellness facilities