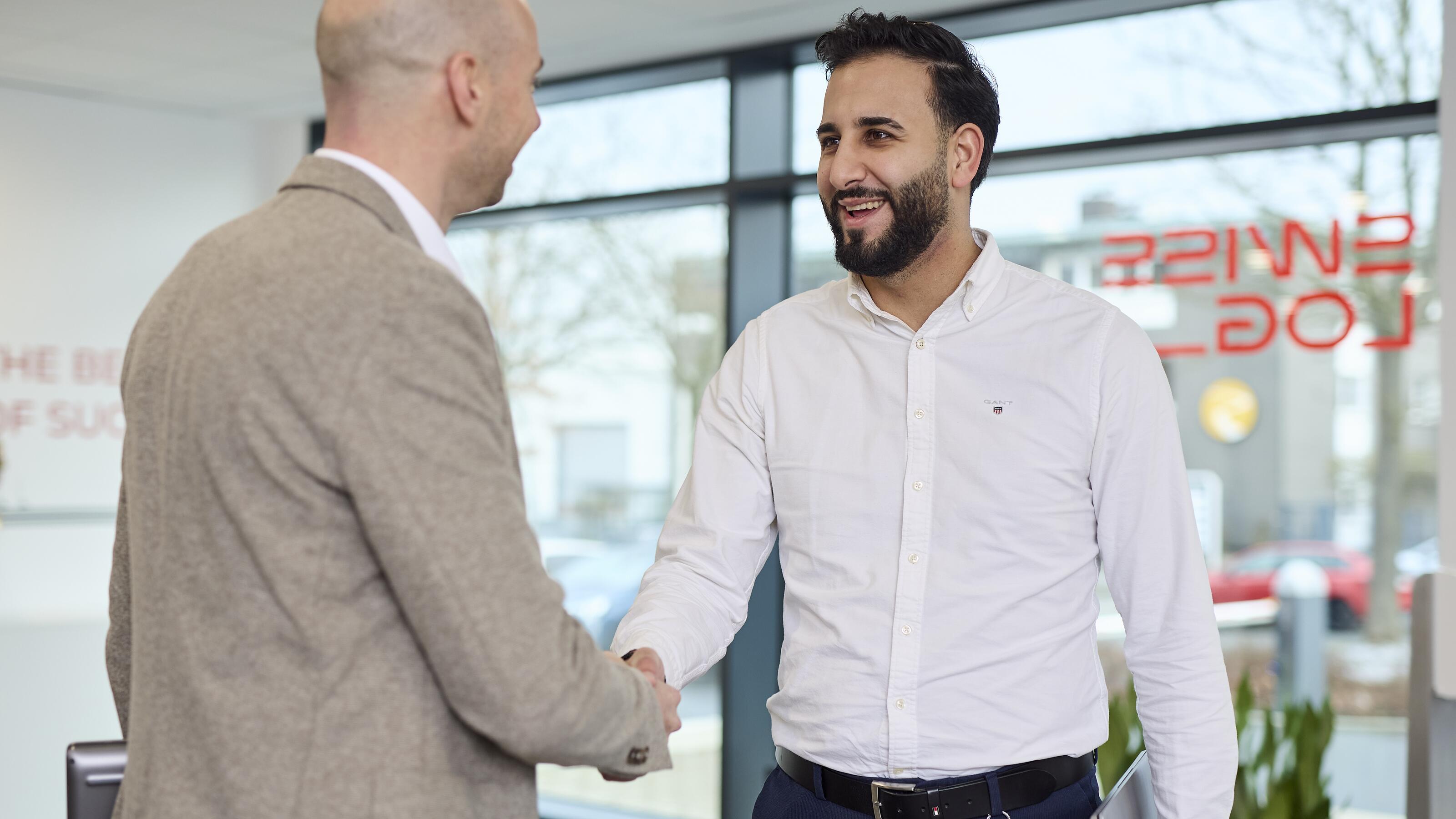 Sales Manager - Autostore
Milan or Maranello
29 de enero de 2021
Are you looking for an exciting new challenge – one where you can really make a difference? Are you passionate about technology and keen to share your expertise internationally? Step forward and discover Swisslog! Working as part of our #sales team with a great team spirit, you will use the power of technology to shape the future of intralogistics for forward-thinking customers. We're offering a talented individual the opportunity to join our incredible team and get the most out of their potential – could it be you?
De un vistazo
Milano, Italy

Sales & Account Management

Regular/ Permanent/ Full-time
Lo que harás con nosotros
As a Sales Manager you will take care of the expansion of our business activities in Italy regarding Swisslog`s AutoStore business.
AutoStore is an Automated Storage and Retrieval System. It is the fastest and ultimate order-fulfillment solution and market leader in storage density. It also helps our customers reduce their environmental footprint and contribute to sustaining our planet. AutoStore received the Supply & Demand Chain Executive Green Supply Chain Award in 2018 and 2019.
You will generate new customer contacts and represent Swisslog as a partner for automated logistics solutions. You will also expand and strengthen relationships with existing customers, develop strategic account plans and take a leading role in their implementation. You are highly customer-oriented and know the processes and needs of our customers.
Together with a team of product specialists and logistics consultants, you will develop innovative logistics solutions. You work closely with the customer and orchestrate the colleagues involved in the sales process in a goal-oriented manner. In negotiations you are persuasive and have the ability to close deals.
You will be part of a successful European team reporting to the VP of Swisslog Autostore.
Lo que aportarás
We are looking for a self-sufficient individual with a broad technical interest, a passion for business and building long term relationships with our customers.
Business administration or technical degree or equal degree of work experience
Several years experience in sales of capital goods in to the logistics industry with a relevant track record
Knowledge of Intralogistics
Very good basic technical understanding of software and robotic solutions
High independence, winning appearance and persistence
Experienced IT user (MS Office, CRM & ERP systems)
Good spoken and written English language skills
Nuestra promesa
Swisslog te ofrece la oportunidad de desarrollarte personalmente mientras trabajas con nosotros en una misión pionera: cambiar el futuro de la intralogística creando una era de soluciones basadas en robots y datos que ofrezcan un valor excepcional al cliente. Estamos orgullosos de nuestras raíces suizas, pero las oportunidades que ofrecemos son mundiales. No esperamos perfección, pero sí Collaboration, Commitment, Clarity y Competence (nuestros valores fundamentales) por parte de todos nuestros empleados. A cambio, te ofrecemos la oportunidad de formar parte de la fuerza motriz de soluciones que cambian el futuro.
Aprender y crecer
Entorno laboral moderno
Última tecnología
Oportunidades globales
Clientes de grandes marcas
Sobre Swisslog
Swisslog ha puesto de manifiesto el #futuro de la #intralogística. Como parte del grupo KUKA, trabajamos en las últimas tecnologías que están cambiando el mundo. Somos un equipo de 2000 expertos y expertas de 50 países que tienen como clientes a algunas de las marcas más grandes e interesantes del mundo. Juntos trabajamos para revolucionar la intralogística de forma inteligente y con nuevas perspectivas. Con nuestras soluciones flexibles de automatización basadas en #robots y #datos, impulsamos la cadena de suministro y hacemos avanzar la industria. ¡#sépartedenuestroequipo y haz que las ideas cobren vida!