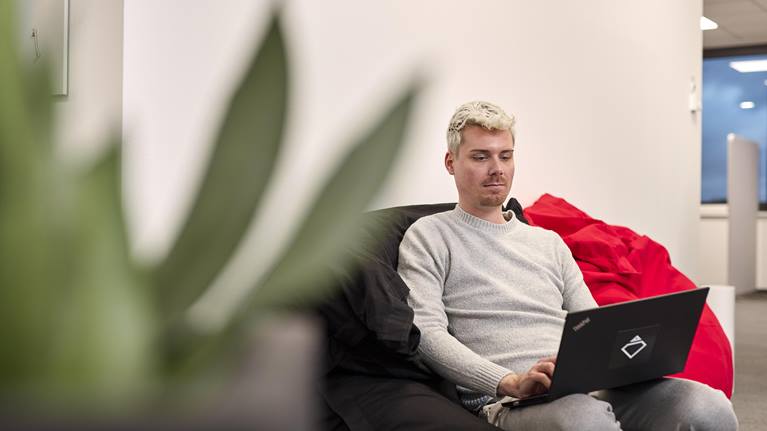 Senior Java / JEE Software Developer
Location: Kelana Jaya, Petaling Jaya
5 de junio de 2017
The R&D software development team is currently expanding and we are looking for two talented individuals who are technically sound in Java/JEE software development to join the existing team. This team collaborates closely with the R&D team in Switzerland to design and implement the company's flagship warehouse management system: SynQ. You'll find this position challenging yet fulfilling and rewarding.
De un vistazo
Petaling Jaya, Malaysia

Software

Regular/ Permanent/ Full-time
Lo que harás con nosotros
Responsible for the design and development of the Company's next generation Warehouse Management System, Visualization and Control system.
Responsible for creating new components for standard frameworks and product either on his/her own or in a small team.
Involved in delivering defined parts of project including design, implementation, testing, integration and documentation in accordance with design requirements, QA rules and guideline.
Assists other units/departments in realizing projects.
Responsible in maintaining awareness of new and related technologies.
Document developed software applications and tools.
Analyze Kernel and component requirements to define and build test cases
Analyze Kernel and component designs to define and build test cases
Perform the release testing to certify compliance to the release test prior to release
Deliver defined parts of a project, including design, implementation, testing, integration (in-house) and documentation
Periodic (minimum once per year) review with software quality manager to ensure quality compliance
Periodic (minimum once per year) review of test environment metrics to ensure that they are bringing the value required
Lo que aportarás
Obtained a Bachelor's Degree in Software Engineering or any equivalent degree with at least 5 years of relevant experience
Fluent English in speaking and writing
Deep software engineering knowledge
Deep logistics application knowledge
Deep quality and development process knowledge
Logistics know-how for automated and manual solutions
Knowledge in SQL, OO, Java and JEE solutions
Knowledge in developing solutions on Oracle databases
Deep software development and realization experience
Experience in Logistics and automated logistics solutions
Plans and organizes multiple tasks and projects
Takes responsibility for his/her actions
Willingness to work extra hours during peak times
Nuestra promesa
Swisslog te ofrece la oportunidad de desarrollarte personalmente mientras trabajas con nosotros en una misión pionera: cambiar el futuro de la intralogística creando una era de soluciones basadas en robots y datos que ofrezcan un valor excepcional al cliente. Estamos orgullosos de nuestras raíces suizas, pero las oportunidades que ofrecemos son mundiales. No esperamos perfección, pero sí Collaboration, Commitment, Clarity y Competence (nuestros valores fundamentales) por parte de todos nuestros empleados. A cambio, te ofrecemos la oportunidad de formar parte de la fuerza motriz de soluciones que cambian el futuro.
Gran espíritu de equipo
Sobre Swisslog
Swisslog ha puesto de manifiesto el #futuro de la #intralogística. Como parte del grupo KUKA, trabajamos en las últimas tecnologías que están cambiando el mundo. Somos un equipo de 2000 expertos y expertas de 50 países que tienen como clientes a algunas de las marcas más grandes e interesantes del mundo. Juntos trabajamos para revolucionar la intralogística de forma inteligente y con nuevas perspectivas. Con nuestras soluciones flexibles de automatización basadas en #robots y #datos, impulsamos la cadena de suministro y hacemos avanzar la industria. ¡#sépartedenuestroequipo y haz que las ideas cobren vida!
WE OFFER
13-month contractual bonus
Annual performance bonus
15% EPF contribution by Company
Comprehensive medical insurance coverage (Group PA, Healthcare, Term Life, Travel)
5-days week
Annual medical screening program
Entertainment & Wellness facilities