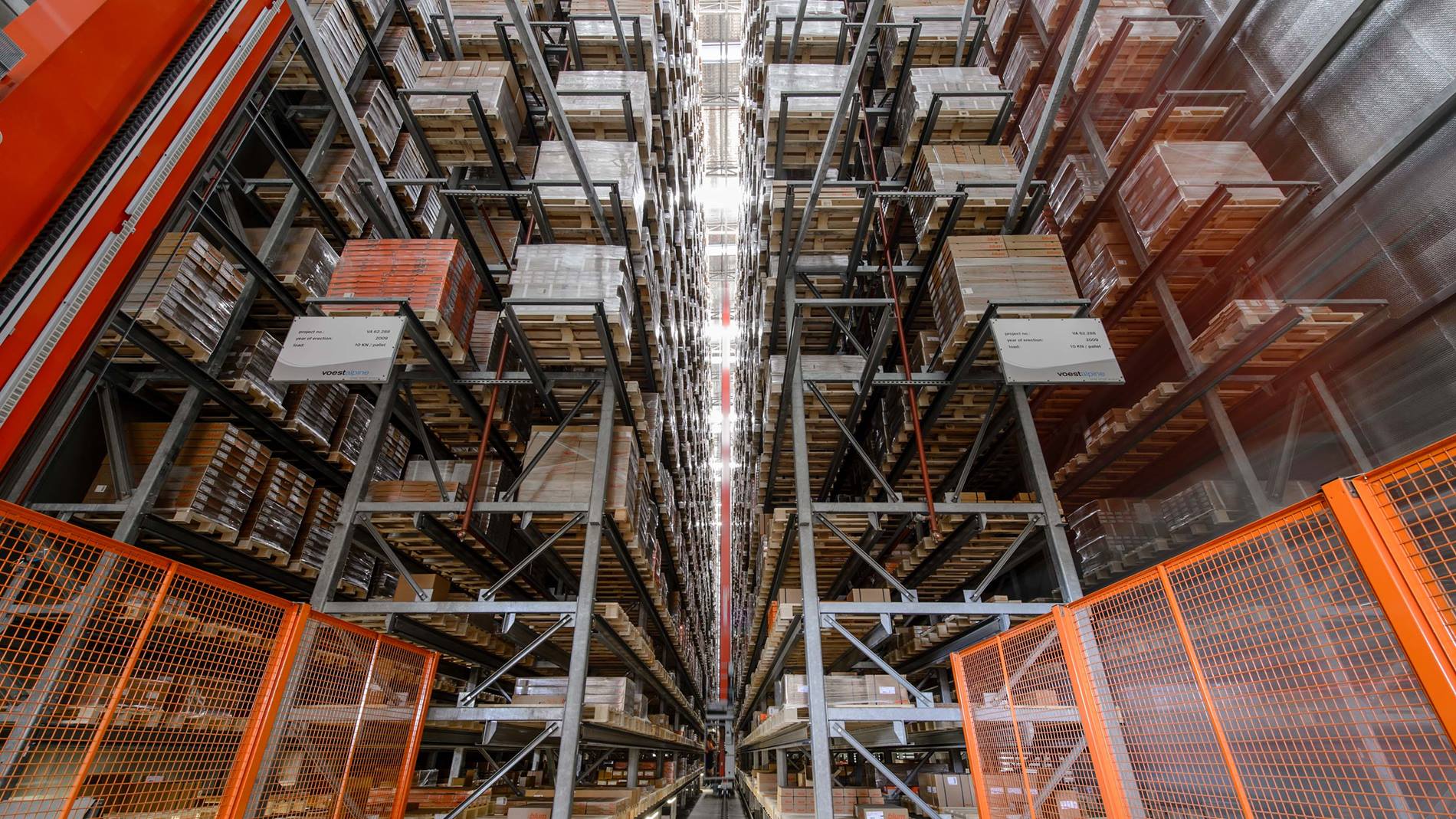 Blum, Australia: Furniture specialist expands automation
Pallet automation: The furniture expert consolidated the existing warehouse distribution whilst achieving operational gains with Vectura pallet cranes.
Furniture fitting specialist Blum builds future-proof warehouse with expanded Swisslog automation
Custom furniture fitting specialist, Blum, has consolidated its Australian distribution into one warehouse with a Swisslog automation solution designed for operational efficiency, reliability and optimum storage utilisation.
Blum is already mature and experienced with warehouse automation, having built several successful facilities in Europe. Swisslog worked alongside Blum to actively contribute to the design process of the new site and refine its layout to best achieve Blum's goals.
After identifying Blum's need for a high-density automated warehouse that could easily be expanded in the future, an ideal solution was proposed, incorporating Swisslog's Automatic Storage and Retrieval System (ASRS) Vectura crane technology, pallet cranes, ProMove conveyors, pick stations, and intelligent SynQ Warehouse Management System (WMS) software. Blum Managing Director, Brett Ambrose, says Swisslog's Vectura pallet crane technology was the natural fit for Blum, due to it providing the required storage density within a reduced footprint.

The second phase of Blum's warehouse expansion plans involved adding two additional Vectura cranes to extend pallet locations from 9,000 to 15,000. It was originally scheduled for 2022, but due to higher than anticipated customer demand, installation commenced five years earlier and was completed over just three months.
This brownfield modernisation has increased efficiency, storage capacity and inventory control at the Blum site. This high-quality system provides reliability, requires less maintenance, and has an energy-efficient design to optimise Blum's energy consumption. Swisslog's Vectura cranes have a lighter crane weight with a sturdy single mast design that allows them to operate with a 20% lower energy consumption compared with traditional cranes, providing an additional cost saving, and contributing to Blum's sustainability goals.
---
The flexibility of the solution allowed for future expansion as we were able to add an additional two cranes after initial installation, due to business growth. The second phase of this project was planned to go live in 10 months, but Swisslog was able to do this in just three months, with minimal disruption to warehouse operations.