Radwell, USA: Overcoming Automation Obstacles During COVID-19 
Radwell International was so pleased with the successful AutoStore implementation in its New Jersey distribution center, the industrial automation products company knew they wanted to once again work with Swisslog to design their newest regional distribution center in Texas.
Radwell's newest regional distribution center in Arlington, TX
Radwell International supports its customers with a broad range of new and used industrial products including industrial automation, MRO, pneumatic, motion, electronic, hydraulic, HVAC and electrical control equipment for plant floors and facilities. The company also provides component-level repair for all industrial electronic and electrical equipment, and buys new and used surplus for resale.
Radwell has major distribution hubs in New Jersey and the U.K., which support the bulk of product shipments and also include production facilities for repair. The hubs are supported by a network of satellite facilities that focus on repairs and localized sales. In early 2020, Radwell began construction on its newest automated distribution center. Radwell would locate this
AutoStore
in its 86,000-square-foot Arlington, Texas, branch.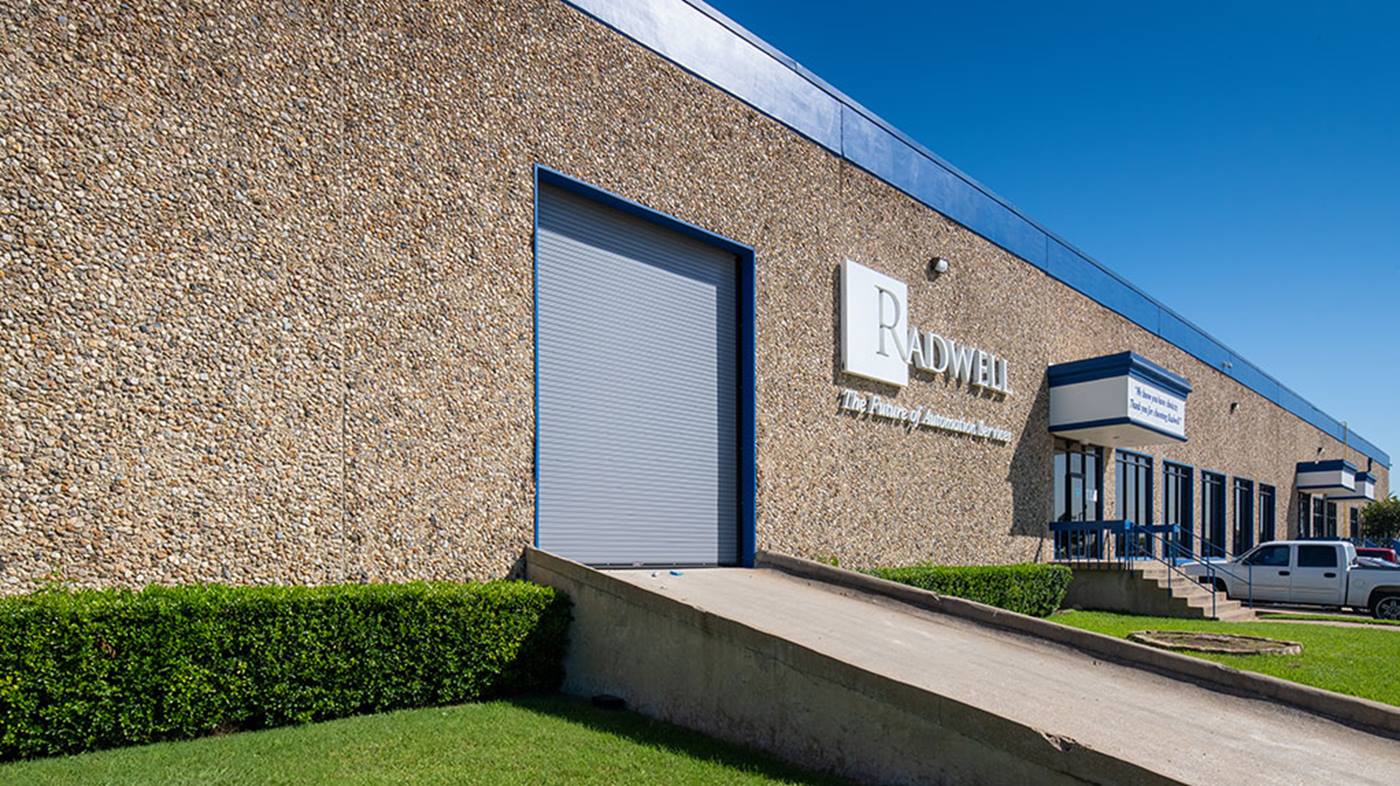 Implementing Automation in the Midst of a Global Pandemic
At the beginning of the COVID-19 pandemic, Radwell was deemed an essential business since production lines in a range of essential businesses, from food and beverage to sanitization to defense, rely on Radwell parts and equipment to keep lines running. The company even saw a spike in orders as customers in select industries ramped up production to meet demand for essential goods.
The pandemic brought out the creativity, resiliency and resourcefulness of both the Radwell and Swisslog teams and showed the importance of having a clearly defined automation strategy and adhering to it. Together, the companies overcame difficult circumstances and implemented the automation needed to meet customer needs and grow Radwell's business through the pandemic and beyond.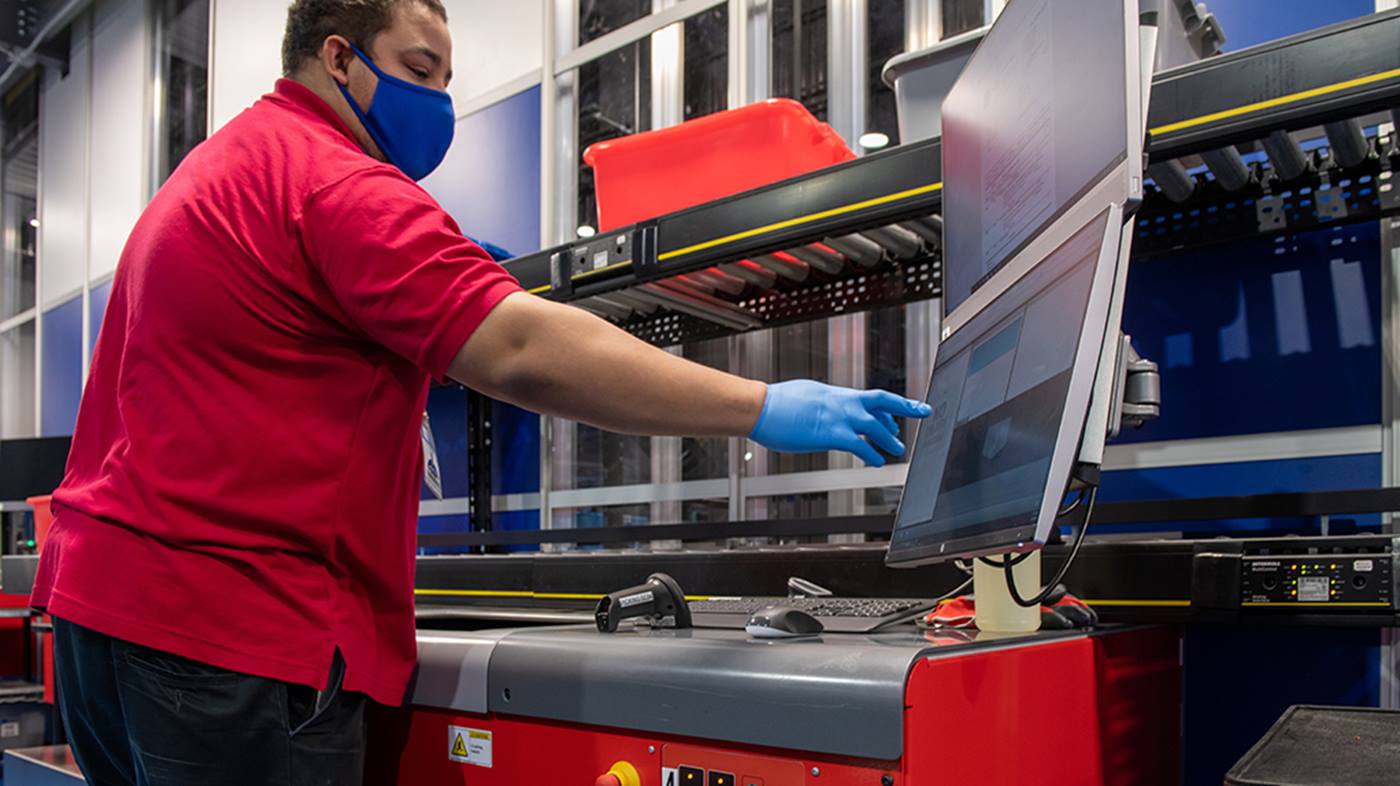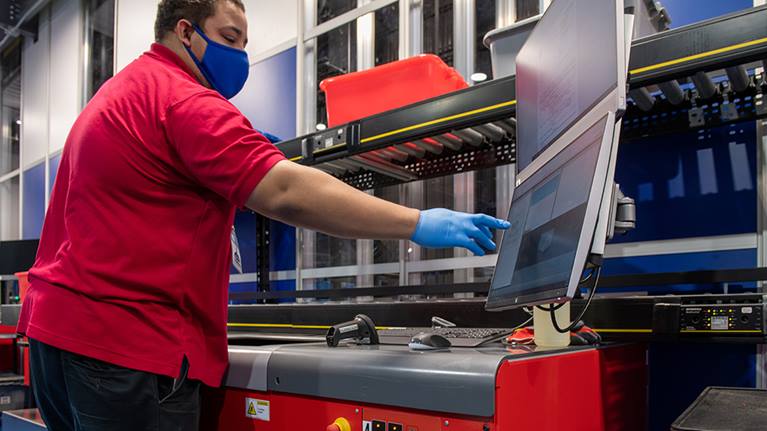 Swisslog's Click&Pick AutoStore solution provided Radwell the following benefits:
Optimized space – slower moving stock is consolidated in a reduced footprint allowing for faster moving stock area to grow
Increased performance in pick productivity
Up to 423 bin presentations per hour
Ergonomic workstations enable higher productivity
SKU independent system allows expansion based on either increased throughput or inventory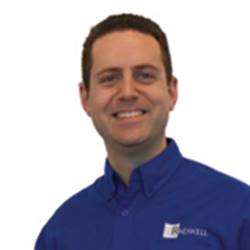 Based on the success of our New Jersey automation project, we didn't have to spend time evaluating and selecting an automation system and integration partner. We knew we would design the Texas facility around the AutoStore system and work with Swisslog as our partner
Interested to learn about Radwell's first installation of AutoStore in New Jersey?