Lessons from the Front Lines: Planning for and Mitigating the Upstream Effects of Micro-fulfillment Centers 
وقت القراءة:
6 من الدقائق
This is the third in a series of posts sharing the latest strategies and technologies grocers are using to automate e-grocery fulfillment.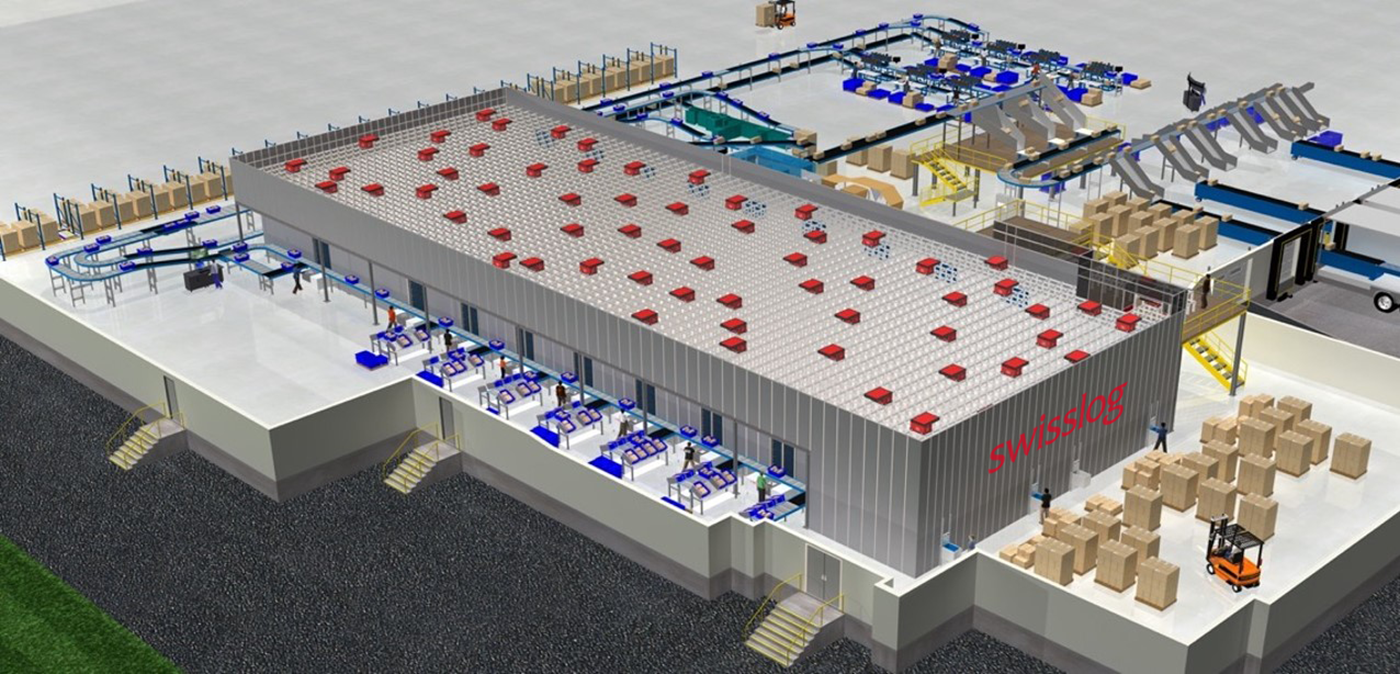 The first post in the series focused on automation technologies and software capabilities that have proven successful in e-grocery applications. The second post provided specific decision criteria for determining what products should be put in the automation system.
The pandemic created short-term changes in how consumers shop for groceries that will have long-term impacts. According to eMarketer, the number of U.S. consumers shopping digitally for groceries is growing from 92.3 million in 2019 to 147.4 million in 2022.
The largest spike in that growth occurred in 2020, during which U.S. grocery e-commerce retail sales grew by 53%. That forced many grocers to accelerate their plans for automating e-grocery fulfillment. Specifically, a number of grocery chains embarked on pilot programs to evaluate solutions and refine fulfillment processes in a limited set of stores.
Moving forward, those that made solid decisions about technology and distribution strategy will be expanding those pilots to more stores. As they do, they're encountering a new challenge they didn't consider in their original plans: managing the upstream effects of e-grocery on distribution centers.
Unexpected Complexity
E-grocery fulfillment is fundamentally different than other forms of e-commerce in two important ways. First, e-grocery orders are more complex than the e-commerce orders other retailers are managing. E-commerce orders can require up to 4 lines per order with grocers filling orders with items ranging from non-perishable packaged goods to milk and fresh meat, across three temperature zones. Orders must then be consolidating prior to delivery to home or curbside pickup.
That's one of the reasons automation has become an imperative: manual fulfillment processes are time-consuming, create in-store congestion and erode already slim profit margins. Automation systems, particularly high-density systems such as AutoStore, enable 70% or more of the products offered for curbside pickup or home delivery to be fulfilled at speeds 5-7 times faster than can be achieved with manual processes.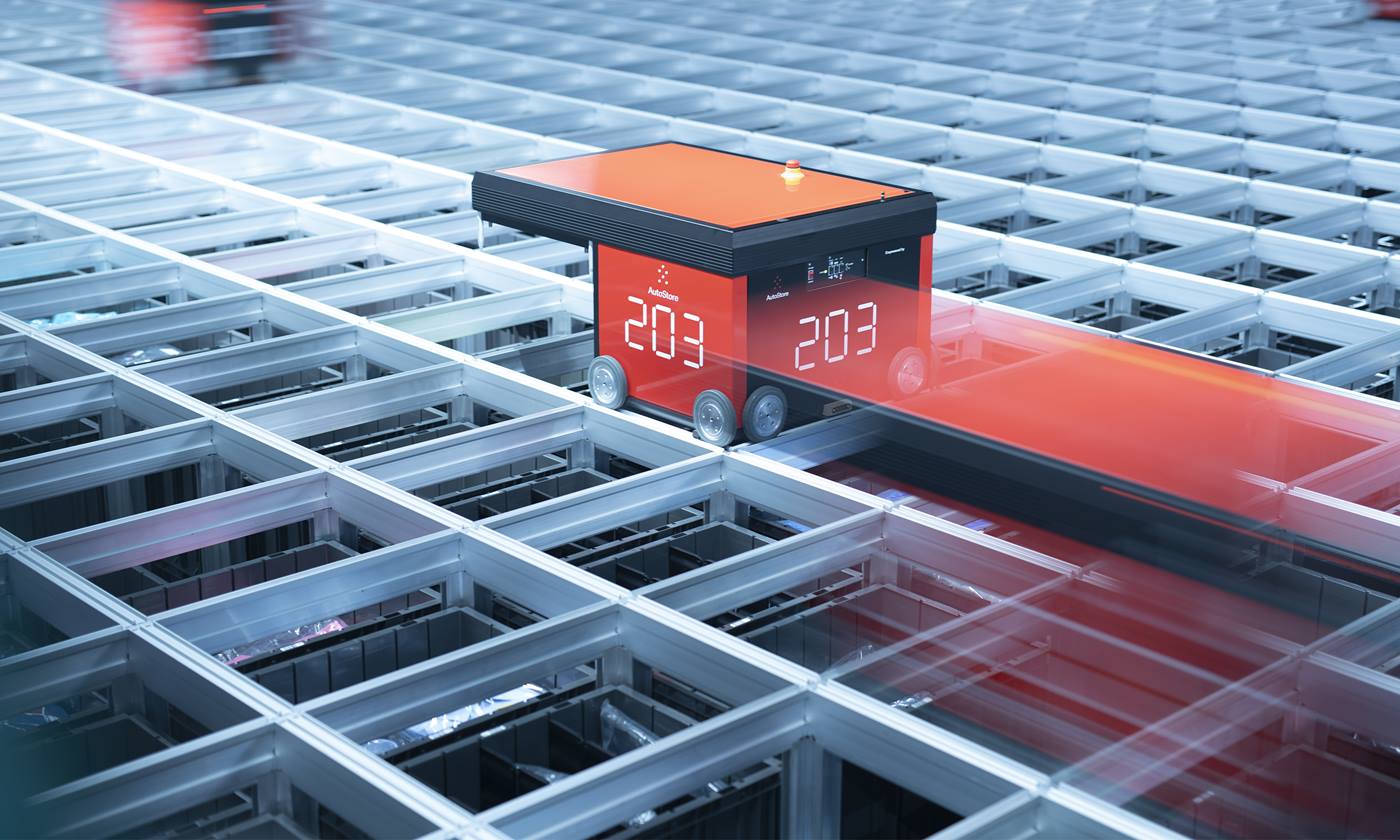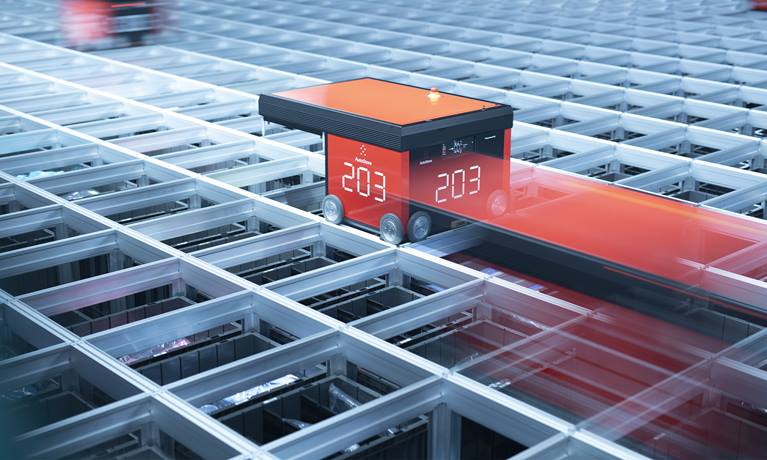 The other difference is the frequency of purchase. Unlike other forms of retail where consumers may place orders once or twice a year, consumers shop for groceries almost continuously. In the U.S., the primary grocery shopper in a households made an average of 1.6 shopping trips per week in 2019. And, within this high baseline of demand, grocers must also be prepared to handle peaks around many holidays and spikes in specific products associated with those holidays, such as sauerkraut prior to New Year's Day.
Grocers manage this complexity through carefully calculated replenishment schedules based on the shopping frequency and basket size within a certain area to keep stores sufficiently stocked while ensuring date-sensitive products don't sit too long on store shelves.
But what happens when grocers add a micro-fulfillment center (MFC) to a store?
These MFCs are not isolated from the distribution network; they are extensions of it. In some cases, they increase the volume of business a store is doing each week, stretching established replenishment schedules beyond the comfort zone. And, in almost all cases, they are increasing complexity and product handling at the MFC. Some of that complexity may be best addressed in the distribution center.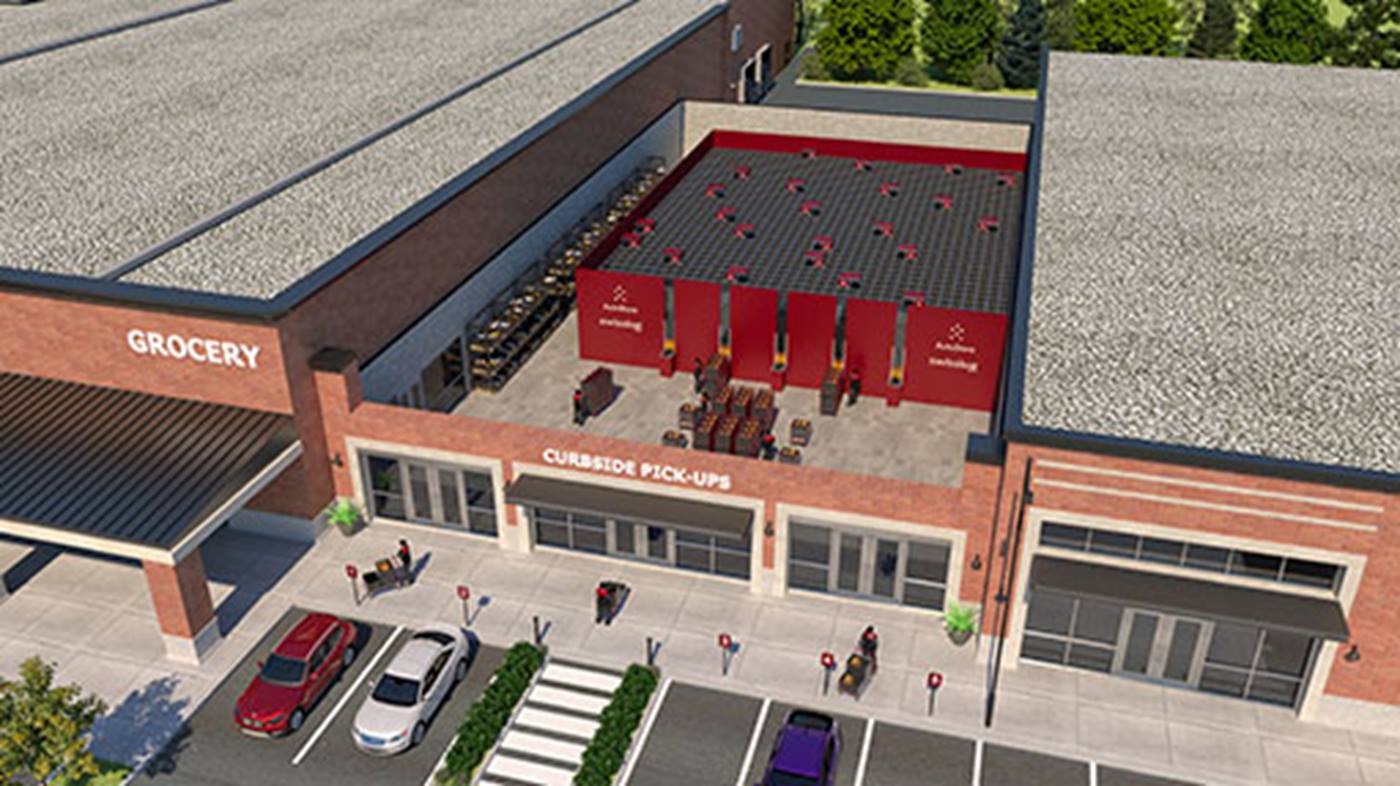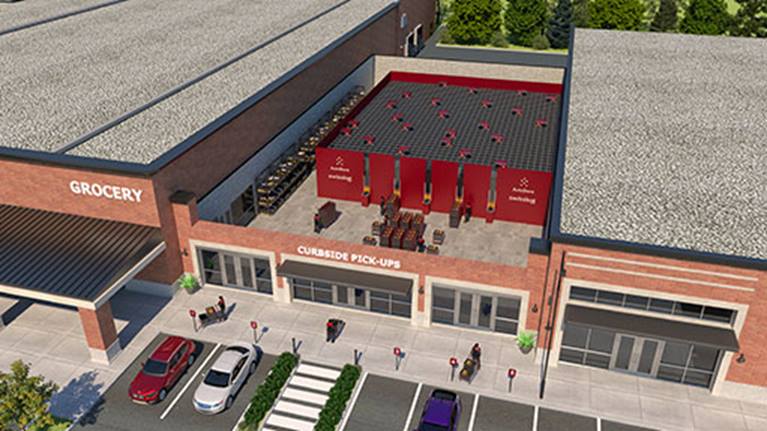 Grocers that have already opened MFCs are now being considering the impact of e-grocery fulfillment not just on the store but on upstream processes. It's a factor every grocer planning to open MFCs should consider.
Taking a Holistic Approach
While best practices are emerging, there is no standard solution to this challenge. The upstream effect of MFCs will vary based on the size of stores, the architecture of the distribution network, available space within the MFC and other factors. As a result, mitigating the impact requires a tailored solution. Here are some of the ways we are seeing grocers respond to this challenge:
Aligning Automation Capacity with Replenishment Schedules
Sizing the automation system to hold three days of inventory can be a good strategy unless inventory for the automation system is delivered as part of the store replenishment shipment and store replenishment occurs on a four-day cycle. In that case, the established schedule may create shortages of fast-moving products within the automation system or more space may need to be allocated to these products within the automation system.

One solution, of course, would be to increase the frequency of store replenishment but that may not be an easy solution to implement. A high-density automation system such as AutoStore could provide the flexibility to increase inventory within the current space so that replenishment and automation inventory cycles are aligned. When determining automation system capacity, work with an automation partner to evaluate the feasibility of sizing the automation system to maintain current replenishment schedules.
Enhancing Upstream Carton-Handling Processes
One change that can improve inventory management and prevent cluttering scarce MFC floorspace with multiple pallets during unloading is shipping mixed case pallets constructed in the distribution center based on the needs of a particular MFC. Many distribution centers may require some process changes to enable efficient creation of mixed case pallets. Some grocers are also evaluating adding new carton handling technologies, such as shuttles and robotic palletizers, to support the expansion of the MFC network as well as simplify the creation of aisle-ready pallets. As the potential impact of mixed-case pallets on the distribution center is evaluated, it can be valuable to work with an automation partner with both MFC and large distribution center experience and solutions.
Shifting Unpacking Upstream
Some grocers are going beyond just minimizing the impact of MFCs on upstream processes and asking the question, can changes in the DC streamline restocking processes at the MFC? One solution involves filling bins or bin-sized transportation units at the main distribution center and shipping these "pre-loaded" bins to the MFC where they can enter into the automation system without further product handling. This would eliminate the unpacking and sorting required in space-challenged MFCs and allow economies of scale to be employed in replenishing multiple MFCs. This could be particularly valuable in maintaining desired temperature levels for chilled and frozen foods.
Lessons Learned
E-grocery automation processes are evolving at a fast pace. The next frontier of this evolution is mitigating the upstream effect of MFCs on the main distribution center and streamlining the processes for replenishing MFCs. While solutions may differ based on the characteristics of a specific supply chain, the lesson that can be taken away from the experience of early adopters is to think holistically about the distribution network when planning an MFC strategy. This can serve to not only mitigate the upstream impact of MFCs but also create opportunities to streamline product handling at the MFC.
At Swisslog, we're working with grocers to improve the performance of the processes that support automated fulfillment in the distribution center and the MFC. For help evaluating the upstream effects of your e-grocery fulfillment strategy, contact Swisslog.