How Pallet Automation is Revolutionizing Warehouse Operations
وقت القراءة:
5 من الدقائق
In this post, you will learn how to meet demands while reducing costs and staying competitive.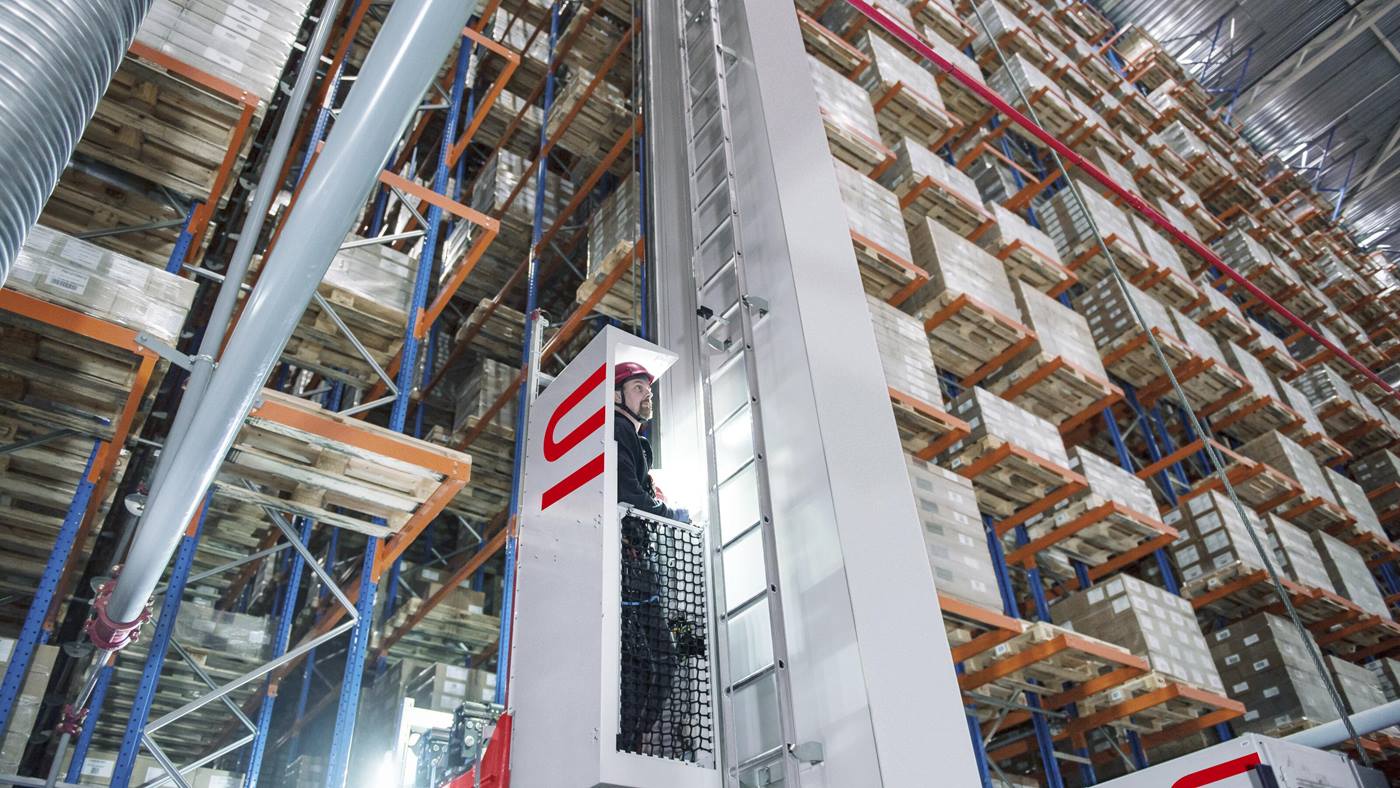 Efficient warehouse operations are the backbone of any successful business. In today's fast-paced world, customer demand is higher than ever, and companies must meet this demand while reducing costs and staying competitive. Swisslog has revolutionized the way businesses operate by offering pallet automation solutions for over 40 years.
Importance of pallet automation
Pallet automation streamlines the movement and storage of goods in a warehouse, reducing manual labor and increasing efficiency. This results in faster order processing, improved inventory management, and lower operating costs. From retail to food and beverage, and e-commerce, businesses that handle large volumes of inventory can benefit from pallet automation. Additionally, businesses with limited warehouse space can maximize their storage capacity with pallet automation.
Swisslog offers a wide range of technologies for the automated storage and retrieval of pallets.
PowerStore
is a high-density shuttle system for pallet warehousing, enabling storage of up to 60% more pallets compared to manual systems.
Vectura
is an energy efficient stacker crane for sustainable pallet warehouses. Both solutions perform equally well in temperatures as low as -30°C in a frozen food warehouse or in ambient environments as high as +50°C.
Why and when to implement pallet automation
There are several signs that a business may benefit from implementing pallet automation. For example, businesses that experience high order volumes, limited warehouse space, or frequent inventory errors can benefit from the PowerStore system. The technology can also automatically replenish pallet pick locations, saving costs and eliminating the health and safety risk associated with manual replenishment.
The potential return on investment and long-term cost savings from implementing pallet automation can be significant. Many businesses, particularly those operating cold store warehouses, have saved on energy costs and reduced their environmental impact with Swisslog technology, such as the Vectura stacker crane.
How to implement an automated pallet warehouse with Swisslog
Swisslog's approach to implementing pallet automation begins with a consultation and design period to ensure the system meets the specific needs of the customer. The installation process is then managed by Swisslog's team of experts, with
ongoing support
and
maintenance
to ensure the system continues to operate at peak performance.
In addition to the PowerStore and Vectura pallet technologies, Swisslog has also developed the
ACPaQ
system, offering mixed case palletizing and order fulfilment capabilities. This robot-based system produces store-ready pallets and roll cages, while ensuring speed and accuracy. The ACPaQ system can handle a wide range of products, including cartons, retail outers and shrink-wrapped bottle packs, making it a versatile solution for businesses of all types.
Masters in pallet automation
Swisslog's PowerStore, Vectura and ACPaQ systems offer businesses increased efficiency, accuracy, and cost savings in their warehouse operations. By implementing pallet automation, businesses can reduce manual labour, improve inventory accuracy, and increase customer satisfaction.
If you're looking to streamline your pallet warehouse operations and improve efficiency, Swisslog can help. Pallet automation solutions are key to taking your warehouse operations to the next level, reducing costs, increasing efficiency, and boosting customer satisfaction.
Contact us to learn more
.