The Role of Automation in the Future of the Food Supply Chain
وقت القراءة:
5 من الدقائق
Looking at the role of automation in the future of the food supply chain.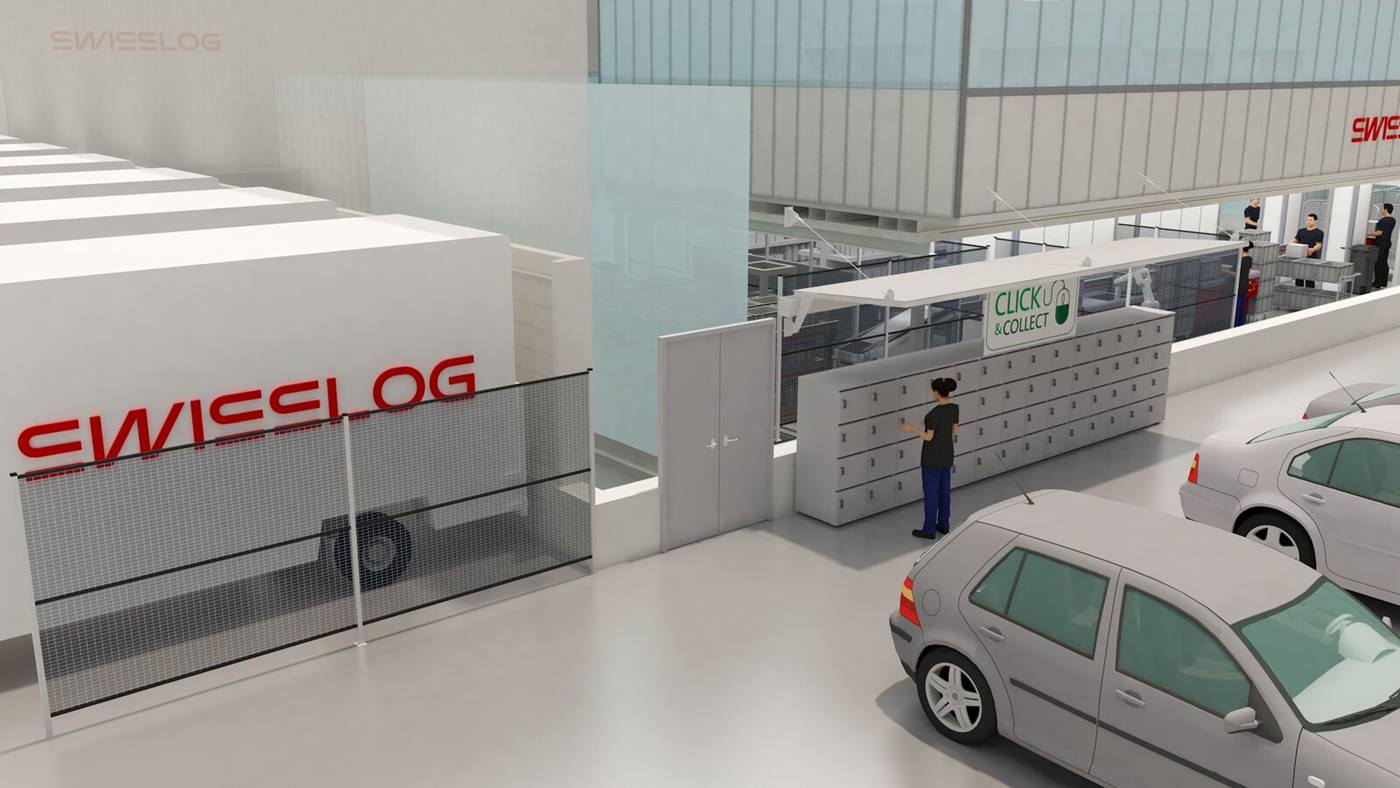 In a previous post, we looked at the mega trends impacting the food supply chain. In this post we'll look at the role of automation in the future of the food supply chain. While automation certainly isn't a "silver bullet" in addressing the many challenges facing the food supply chain, it does represent an important tool in enabling the changes coming to food production, distribution and retailing.
Automating Food Production
In our last post, we referenced the emergence of indoor vertical farming as a potential solution to growing food capacity more sustainably. Vertical farming can reduce space requirements, water consumption and fertilizer use by up to 99% while eliminating the need for chemical pesticides. This approach is already being used to support production of fresh greens such as lettuce and herbs, but there is a broad range of popular produce products that could be grown in vertical farms.
In a vertical farm, plants are stacked vertically and cultivated under controlled conditions. At prescribed intervals trays of plants are moved from their "storage" location to a feeding and watering station where they are injected with the nutrients required to optimize growth and then returned to their original location.
If you're seeing a connection between this process and material handling processes, you're not alone. Material handling technology such as cranes, vertical lift modules, and shuttle systems can be employed to automate processes within vertical farms to make more efficient use of space, provide precise control of plant movements and reduce labor costs. Automation has already been piloted by vertical farming pioneers and proven effective at enabling increased space utilization and optimizing vertical farming processes.
Once models are proven and replicated, it isn't hard to imagine indoor vertical farms proliferating first to serve regional markets and ultimately being deployed to support a network of retail grocery stores. In this model, growers will get higher yields with less environmental impact, grocers will get a more reliable food source that is not dependent on distant producers and consumers will get the fresh, nutrient-rich and sustainable local produce they are seeking.
Enabling the Evolution of Food Distribution
Automation is already being used in food distribution but must adapt to changes in production and retailing. Here are three ways we see automation evolving with the food supply chain:
MFC-ready distribution: Food DCs are already preparing to support more efficient store replenishment through robotic palletizing systems that can create aisle-ready pallets for more efficient restocking. The next stage in this evolution is producing micro fulfillment center (MFC) ready bins that enable more efficient automation replenishment.

Current processes in which cartons are unpacked at the MFC and placed in bins that are loaded into the MFC automation system can be difficult to manage in space constrained MFCs and add to MFC costs. The potential exists to use automation to reduce MFC costs by centralizing these processes at the DC. Shuttle systems can be employed to produce automation-ready bins at the DC, eliminating the need for unpacking and bin loading at the MFC. Software connectivity between the MFCs and DC enables the DC to deliver automation-ready bins to each MFC based on current inventory levels.
Urban distribution: Population growth in already dense cities will present new food distribution challenges due to traffic congestion and regulations that limit delivery frequency, locations and times. This will create the need for automated urban distribution centers that can serve as a bridge between DCs and urban retail locations and consumers. Like vertical farms, these urban DCs will need to be space efficient, making maximum use of expensive and limited real estate. Automation will be the key to accomplishing this. There is also the potential to use compact containerized automation modules to create flexible and rapidly deployable urban distribution centers tailored to the requirements of specific markets.
Efficient cold storage: The cold chain will be instrumental in meeting the food needs of a growing population. Automation is supporting more vertical cold storage that, in conjunction with sophisticated energy management strategies, enables greater energy efficiency within these environments. Automation will also be critical in enabling cold chain warehouses to meet labor requirements as automated AS/RS systems protect employees from having to work in harsh, sub-zero temperatures.
Supporting Retail Transformation
It's becoming clear that automated e-commerce fulfillment centers (EFCs) and MFCs represent the future of e-grocery fulfillment. Manual processes simply can't deliver the scalability and profitability grocers require to grow their e-commerce businesses.
Early adopters have proven the success of this concept and we are now seeing those early adopters scale MFCs across their network while fast followers make plans to implement their first MFCs based on the experience of the early adopters. Efficiency, fulfillment times and throughputs continue to improve as more experience is gained.
Based on the success of MFCs, it isn't hard to imagine a future in which every market has at least one group of retail stores supported by an automated MFC receiving automation-ready bins from the DC, plus an automated indoor vertical farm providing fresh produce that goes directly into the stores and MFC. If you really want to stretch your imagination, add an automated insect farm that converts waste from the stores into protein that can then be sold upstream to food producers. This would be a significant step toward a more circular economy in the food industry by converting food waste at the retail level into food for livestock.
The result would be a tight ecosystem in which food production, in-store and online sales, and waste recycling are all managed in close proximity efficiently and profitably.
Enabling the Future
It's impossible to say how the trends we've discussed will play out in the coming years. Change may come quickly or more slowly. But we can be confident in one thing: The core components of the automation systems required to support the future of the food supply chain already exist in today's flexible, data-driven and robotic systems.
Greater connectivity, enhanced capabilities and new configurations may be required to meet specific applications, but we have the building blocks to support the future of the food supply chain today. To learn more about automation for food production, distribution and retailing,
visit our website
.