Best Practices for Optimizing Automated MFCs and EFCs
وقت القراءة:
5 من الدقائق
As more grocery retailers get real-world experience operating MFCs and EFCs, new best practices are emerging.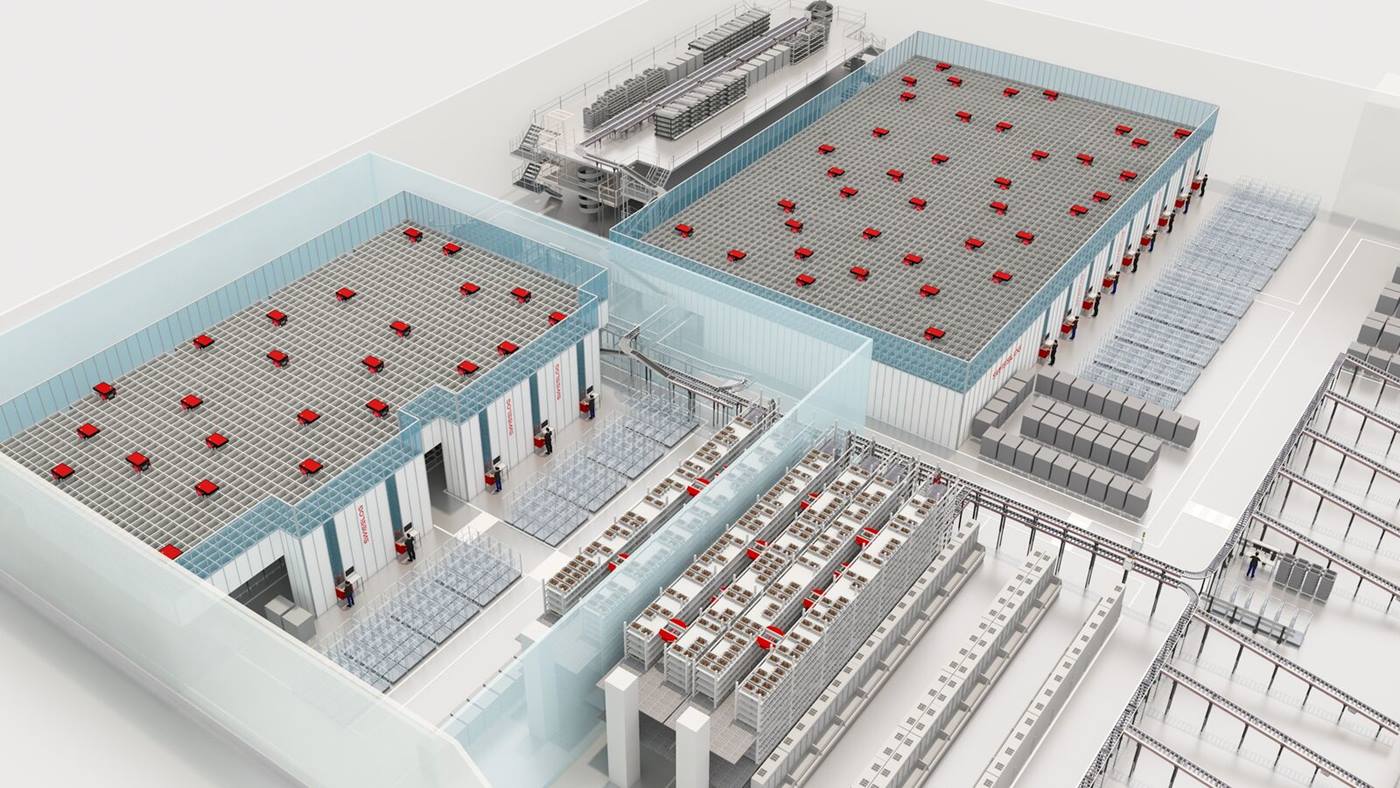 One of the
four material handling trends
Swisslog identified coming into 2022 was the continuing maturity of e-grocery fulfillment. We expect 2022 to be the year when virtually every major grocer solidifies their e-grocery strategy, and many move into the execution phase using automated micro-fulfillment centers (MFCs) and e-grocery fulfillment centers (EFCs).
They will join early adopters who, having already completed successful pilots, are now expanding their use of e-grocery automation to additional markets. Both will benefit from focusing on ongoing optimization to incorporate emerging best practices and adapt to changing customer behaviors.
As more grocers get real-world experience operating MFCs and EFCs, new best practices are emerging, and more sophisticated approaches are being adopted that enable levels of productivity and speed that weren't possible several years ago.
MFCs vs. EFCs
When automation first emerged as a viable option for e-grocery fulfillment, there was significant debate about where fulfillment should be located in relation to customers and stores. That debate has been settled: distribution strategy should be driven by order volume. This brings much-needed clarity to the development of e-grocery distribution strategies, with two main models emerging to meet the needs of most operators.
Store-Level MFCs are ideal for markets where order volumes by store are high and it's possible to bring automation directly to the store by adding an MFC. This scenario typically represents the fastest entry into the e-grocery automation space even if store modifications are required. It focuses on fulfilling products that represent about 90% of sales through the fulfillment center, avoiding the larger investments required for the final 10%, which can be picked from the store. It also minimizes transportation costs associated with order fulfillment.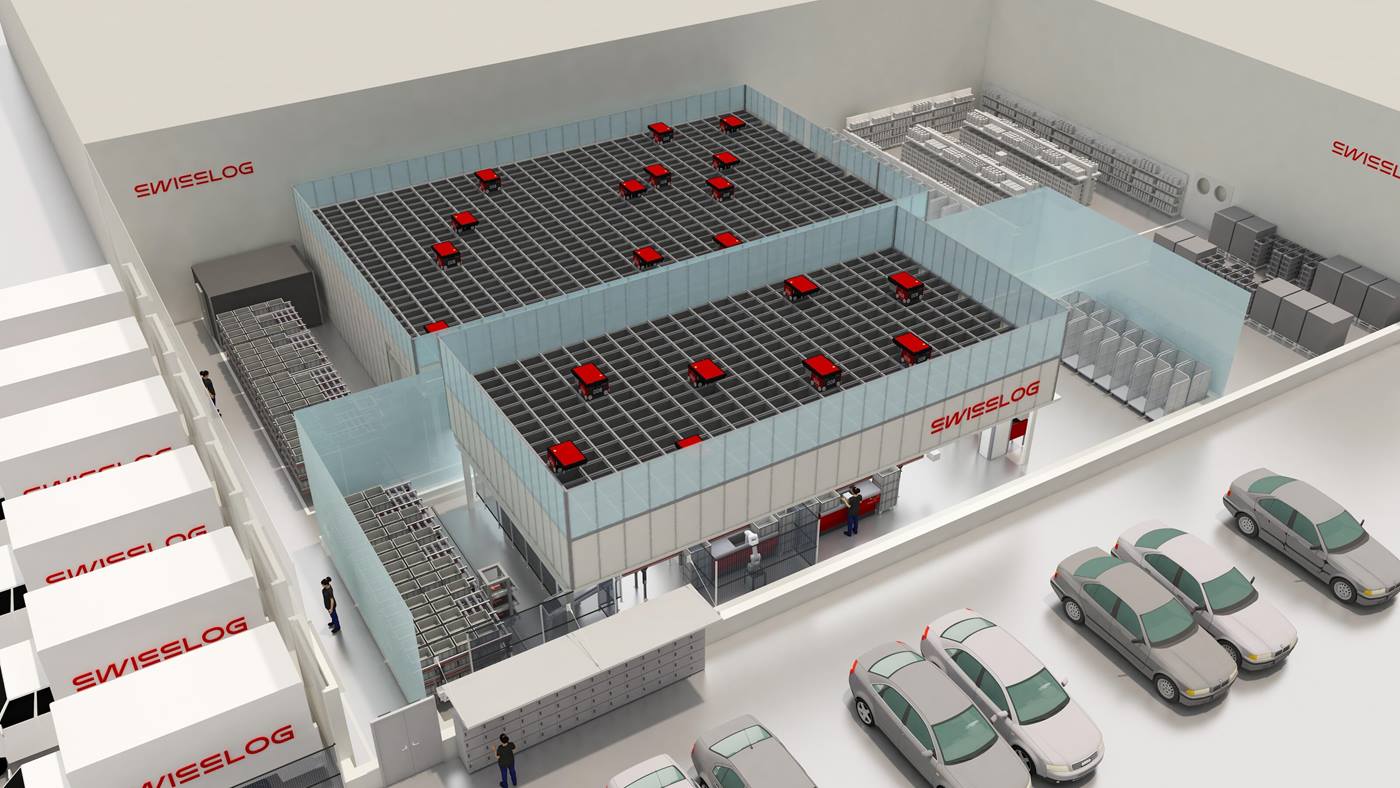 EFCs can be used to support fulfillment across multiple retail locations, in addition to customer pickup and delivery, in markets where individual retail locations do not have the volume or available space to support MFCs. They allow fulfillment facilities and automation systems to be designed hand-in-hand and eliminate space limitations imposed by integrating automation into existing retail locations. EFCs also offer the flexibility to tailor the distribution strategy to varying order volumes across stores in a particular market. However, they do create an extra layer of transportation that can add costs and more complex timing.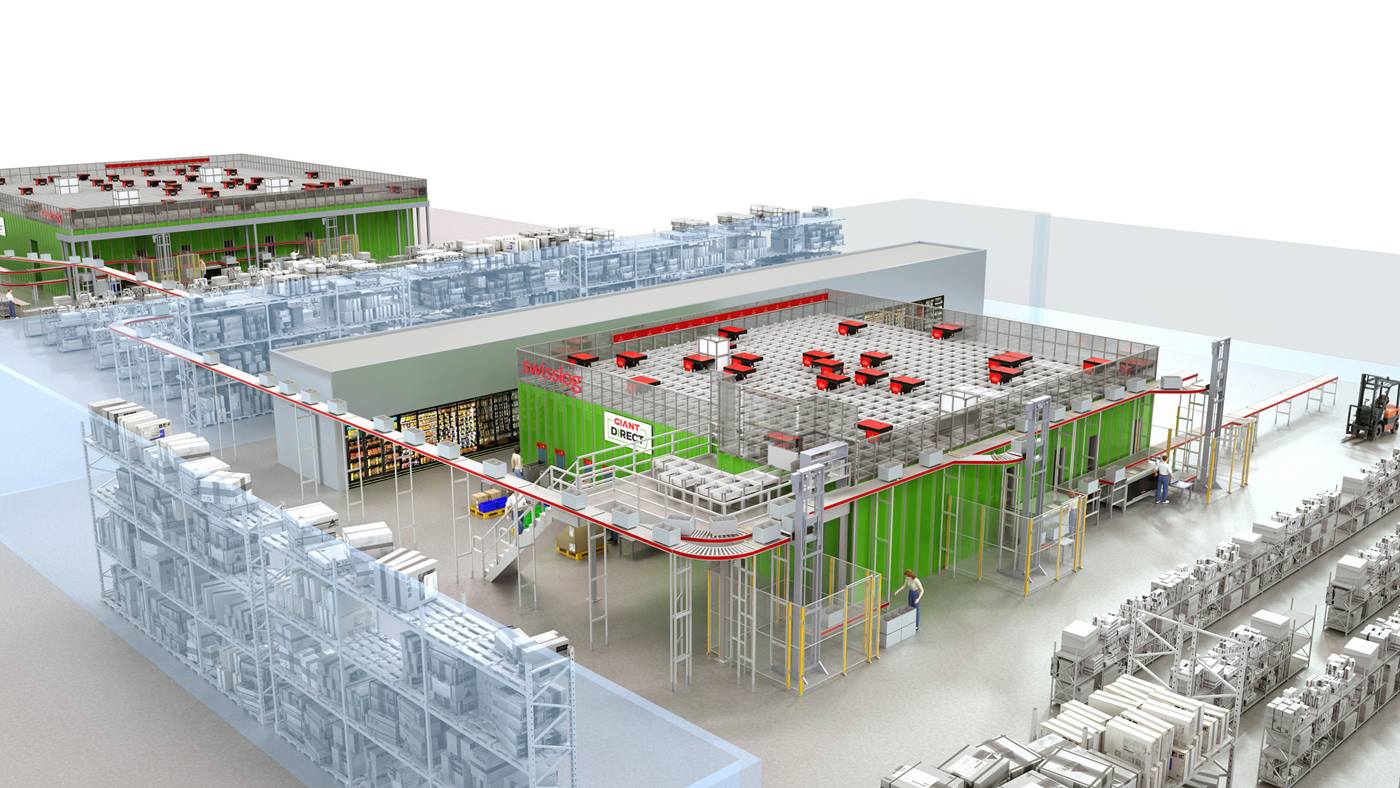 Establishing the Foundation
When we speak about optimization, we are talking about squeezing an additional 5% to 15% of productivity out of a system that is meeting design specifications, not fixing issues that could have been anticipated during project development. To enable optimization, grocers must make good decisions during the design phase.
It starts with selecting the right automation system. Many MFCs and EFCs operating today are using AutoStore as their picking engine. In addition to its density and reliability advantages,
AutoStore
creates an automation platform that can adapt to changing order profiles, inventory requirements and customer expectations, as well as accommodating emerging technologies such as robotic item picking.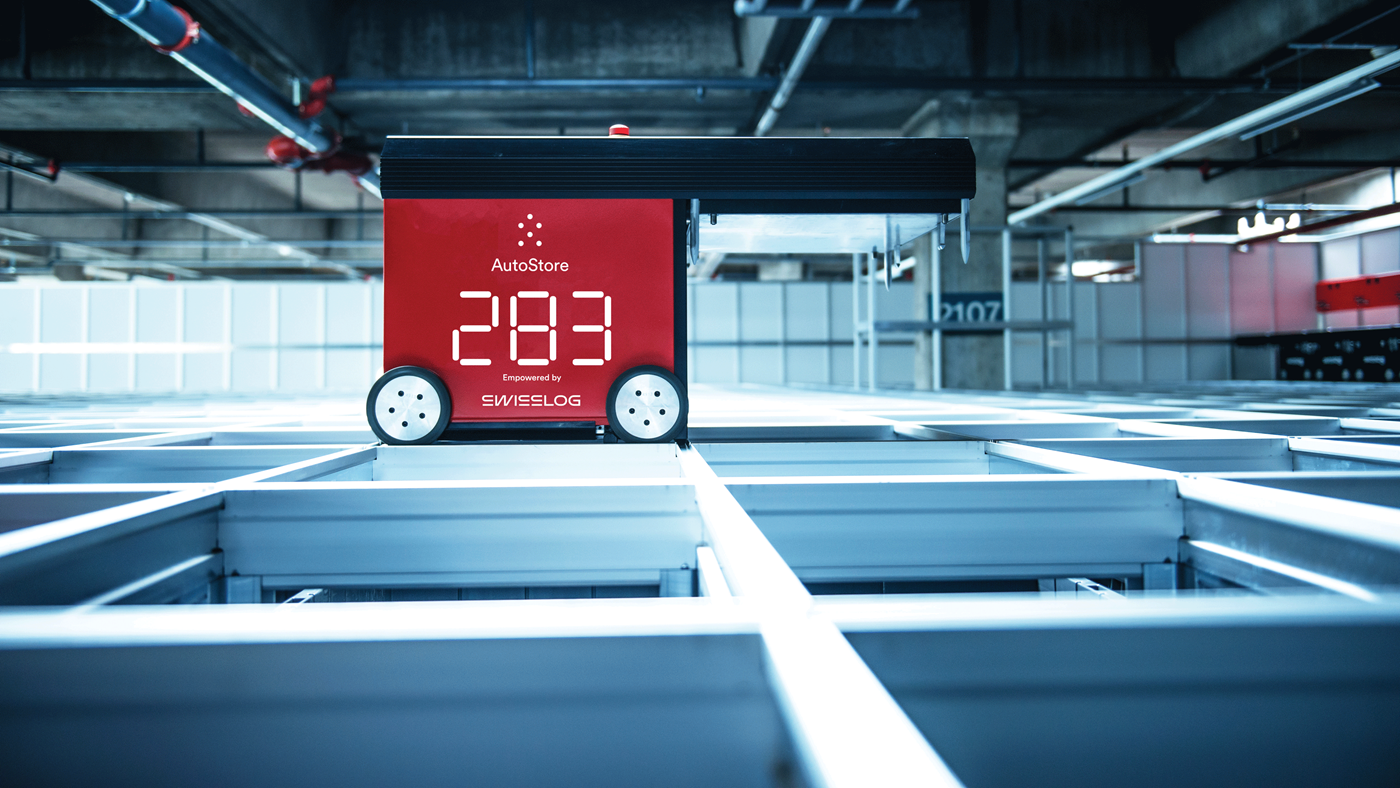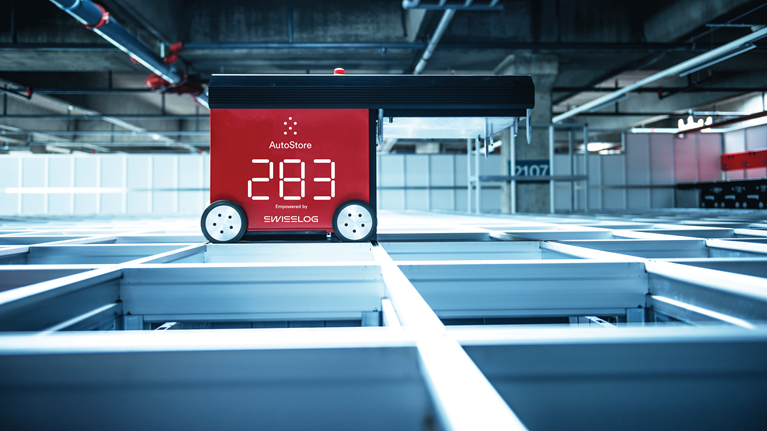 Equally important is the software controlling the automation system. E-grocery is one of the most demanding and complex e-fulfillment applications and not all software can meet the basic requirements or even enable optimization. The software must be able to track and manage orders through manual and automated picking processes, and manage inventory and fulfillment based on expiry and best-by dates. Additional features such as ability to manage products that require various forms of weight capture, track fast-moving inventory, easily reconfigure bins during replenishment, and buffer orders in the automation system can also be valuable when shifting from startup to optimization.

A final issue that can set the stage for effective optimization is determining which products are fulfilled through automation and which are picked manually. Instead of using broad product categories to decide, the best practice is to evaluate each SKU based on criteria specific to the automation system. These criteria include size of the product, temperature requirements, replenishment schedule/cadence and cubic volume velocity. As you gain experience with the system, you may find some products in the automation can be more efficiently picked manually or vice versa, but you'll be refining the initial strategy rather than overhauling it.

Optimizing for Productivity and Performance
If you've done the work upfront, the period following implementation can be focused on optimization rather than dealing with surprises, such as unanticipated exceptions or excessive spoilage caused by poor inventory management. We are working with grocers today to implement the following optimization strategies:
Streamlining replenishment: Changes to upstream processes can improve space utilization and productivity in MFCs and EFCs. Instead of breaking down cases at the MFC before loading product into the automation system, automation-ready bin sleeves can be prepared at the central distribution center (CDC) to enable faster, space-efficient replenishment with minimal product handling. As the number of distributed fulfillment centers grows, economies of scale possible at the CDC further enhance the value of this strategy.
Data-driven process optimization: Just because a product was identified as being picked from the automation system during the design phase, doesn't mean that it will always be the case. Seasonal demand and other factors can change a product's cubic volume velocity, which can be identified through regular analysis of data from the system. There may also be opportunities to improve speed and productivity by using system data to develop advanced slotting strategies or fine-tune picking processes. What would be the effect, for example, if produce was sold by piece instead of weight or loaded into the system in pre-weighed packages? Working with your automation provider to analyze system data beyond orders-per-day or orders-per-hour can often uncover opportunities to improve productivity and reduce fulfillment times.
Enhancing consolidation and staging: Consolidation usually doesn't pose too many challenges when e-grocery services are limited to store pickup. But when grocers add home delivery, or delivery to other stores, space devoted to consolidation can get congested and it can be difficult to coordinate consolidation across the various modes being supported. In smaller sites, simple enhancements such as adding flow racks can have a positive impact. Larger sites may consider additional technology, such as a shuttle system, to sequence and consolidate ambient, chilled and manually picked components of an order and synchronize consolidation with complex pickup and delivery schedules. Order consolidation has been somewhat overlooked in discussions about e-grocery fulfillment, but it is becoming a critical capability as consumer expectations shift to shorter fulfillment times.
We are entering a very exciting stage in the evolution of e-grocery. Focusing on optimization both in the planning and operations stages of an e-grocery fulfillment center will help grocers adapt to changing consumer behaviors and reduce order fulfillment costs.