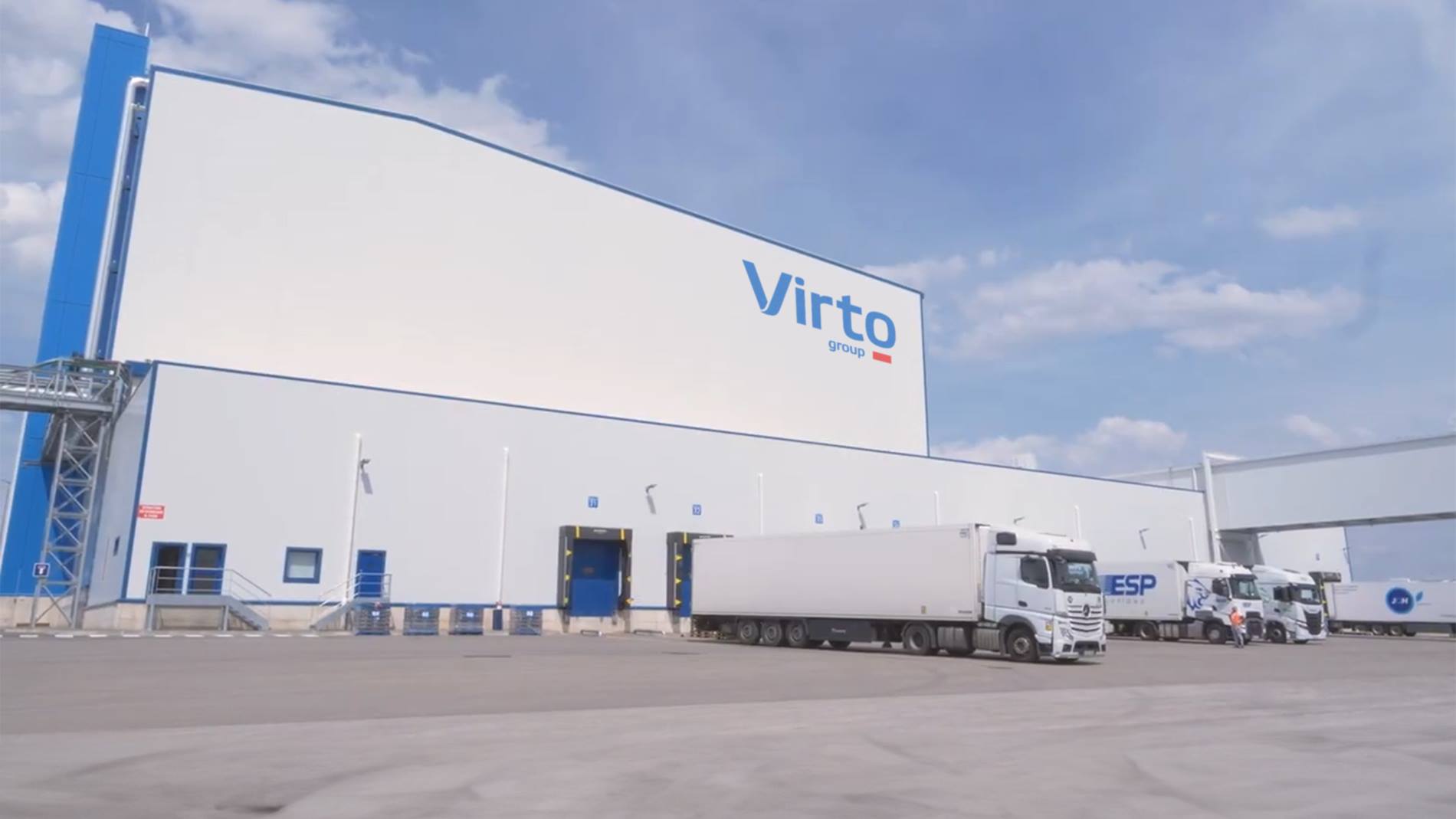 Virto Group, Spain: more storage capacity, efficiency and performance while maintaining flexibility and availability
Virto Group, a market leader and benchmark in deep-frozen vegetables for retail, foodservice, and industry, has entrusted Swisslog with the automation of its new Funes warehouse (Navarra)
Virto's solution includes 31 AisleCarriers (shuttles), each with a RowCarrier on board, for a total of ten floors, as well as a special level for the preparation of urgent orders via PowerStore technology.
The goal is to more efficiently manage a flow of 350 pallets per hour (175 input and 175 output) and to store approximately 57,000 European-type pallets (or 48,000 industrial-type pallets). As a result, the company will be able to stock between 50 and 70 million kilos of deep-frozen product to meet market demand.
Benefits of PowerStore for Virto Group:
A highly flexible warehouse operation
Increased storage capacity
Improved internal processes
Capability to meet increased demand
Can be used at temperatures of -22 degrees Celsius.
---
It offers us benefits in our day-to-day lives, such as having a temperature-controlled warehouse, faster and more thorough preparation of orders, an increase in storage capacity and performance, as well as an increase in our overall efficiency.