Micro-Fulfilment For A Post Pandemic Era
وقت القراءة:
4 من الدقائق
Since the outbreak of Covid-19, consumer behaviours have drastically changed. Many retailers of food and home essentials have experienced a colossal increase in demand—particularly for online orders.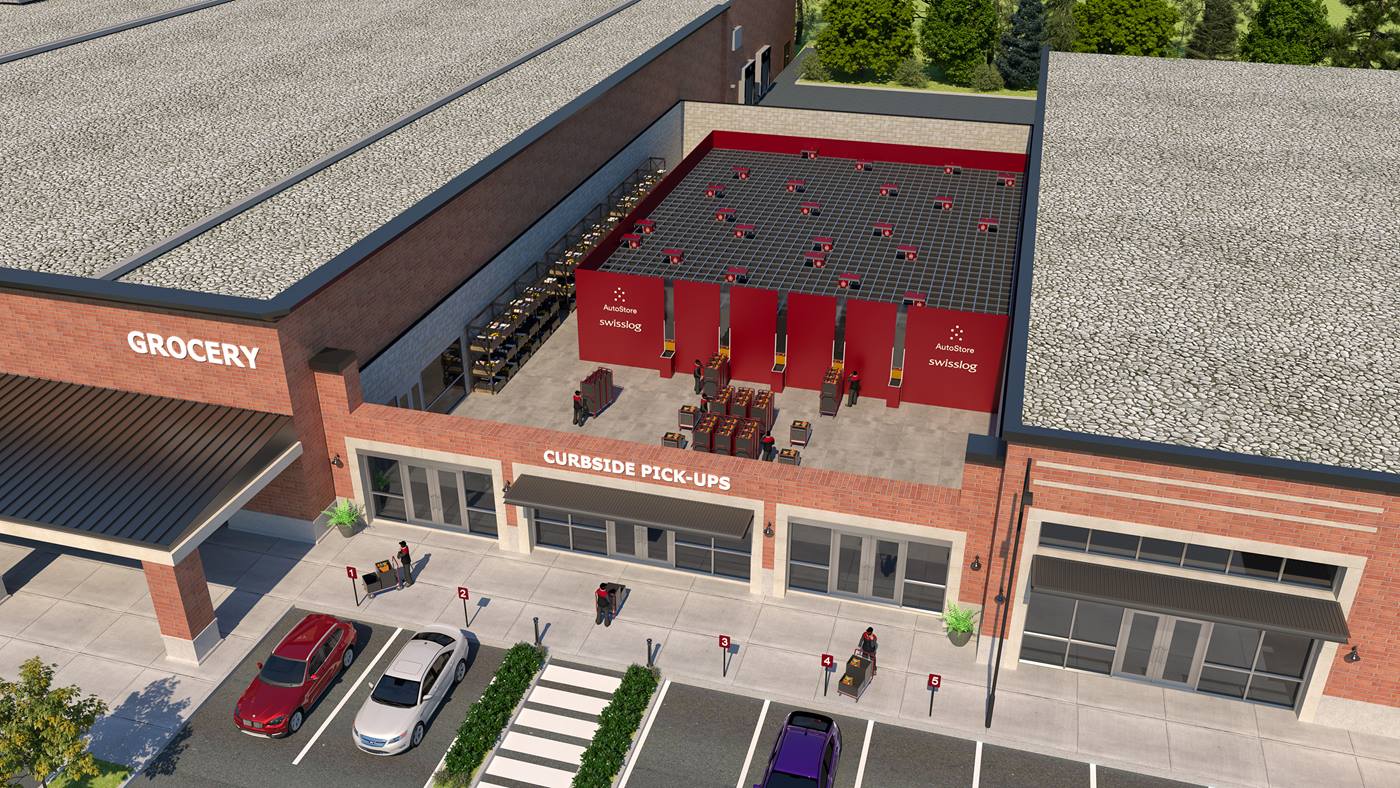 As more people become comfortable with making purchases online, some would say we are in the midst of a digital revolution. In response to this shift, it is time for e-commerce and omnichannel retailers to consider a new approach to fulfilling demand in the new normal.
"It is becoming clear that the future belongs to organizations that have the flexibility to adapt to how consumers prioritize choice, speed, and convenience through a true omni-channel experience," explains Swisslog UK's Head of Sales, Shane Faulkner. "This flexibility can be achieved through a micro-fulfilment strategy."
A micro-fulfilment distribution strategy can involve the repurposing of existing or closed urban retail space as hybrid retail/distribution hubs. These hubs support not only faster delivery of orders, but the opportunity to provide consumers with the option of home delivery or in-store pickup too. The trend was already booming throughout the retail landscape and has now been accelerated by the Covid-19 crisis.
Post pandemic consumer expectations
Throughout the lockdown period, online shopping shifted from being merely a convenience to a method of staying safe, and for some, a necessity. For retailers, this meant online stores were no longer the secondary form of selling products – it was now the primary source of business.
As the threat level fluctuated, many consumers were more comfortable continuing to shop online instead of venturing out into the unknown. In fact, a recent survey of more than 3,500 consumers from Salesforce Research showed 68% of respondents expect to continue buying essential goods online after the effects of the virus subside.
"I very much doubt we will be seeing consumer habits return to pre-pandemic levels," says Shane. "It is apparent that businesses still struggling to cope with the impact of the crisis must adopt a new strategy—one that brings their stock closer to their customers."
Manual vs automated hubs
Having an existing network of retail stores significantly lowers the cost and increases the speed at which a micro-fulfilment strategy can be implemented. This makes it a particularly attractive option for omnichannel retailers experiencing this shift in consumer activity.
With social distancing at the forefront of everyone's mind, adopting a manual approach within these hubs presents a challenge. The number of staff permitted on site at any one time may hinder retailers' efforts to keep up with the fulfilment speeds that the market demands. Shane explains why automation provides the best solution for micro-fulfilment:
"Flexible goods-to-person systems turn the traditional warehouse model on its head," he explains. "Instead of workers travelling up and down aisles of inventory to pick products, goods-to-person systems bring the inventory to the picker, enabling faster fulfilment and social distancing for staff."
Technologies for micro-fulfilment
The Swisslog CarryPick system consists of mobile racks, automated mobile robotic (AMR) vehicles, workstations, and software. Multifunctional workstations are supplied with mobile racks by the AMRs. The software-controlled system combines storage with replenishment and picking functionality, and handles returns in a very efficient way.
"CarryPick is an automated storage and goods-to-person order picking system designed for applications where product variability, delivery time and cost efficiency are critical," Shane explains. "It fits into existing buildings with low ceiling heights and can be extended and relocated at short notice, making at an ideal solution for a micro-fulfilment strategy."
Another automated goods-to-person solution to consider for micro-fulfilment is Swisslog's AutoStore system. It consists of a three-dimensional grid of self-supporting bins that are moved to pick stations by independently operating robots.
Shane says: "AutoStore is ideal for handling high volumes of both fast and slow-moving small-order and small-case-pick SKUs, delivering outstanding storage density and a high degree of flexibility for dimensional configuration. It can be retrofitted into existing buildings and can be configured to fit different building heights, span multiple levels, and even surround obstacles, such as pillars or walls. It's another great option for retailers looking to invest in micro-fulfilment."
Swisslog has already proven itself as an ideal partner for micro-fulfilment hubs at grocery chains around the globe, including H-E-B. The US-based grocer recently partnered with Swisslog to deploy a number of automated micro-fulfilment centres to support the chain's curb-side pick-up and delivery business.
Making the move to micro
E-commerce companies have had the advantage of not being burdened by history. They were able to develop fulfilment centres based exclusively on the requirements of e-commerce. Now, there is an opportunity for traditional retailers to leapfrog the current state of technology by reconfiguring the existing retail network to support a micro-fulfilment strategy.
The companies that succeed with micro-fulfilment will be those that develop distribution hubs in urban areas, closer to their customers. With the choice between fast delivery and simple curb-side collection, retailers can provide their customers with a win-win situation.
The technology to cost-effectively support this strategy is available today in the form of goods-to-person fulfilment systems. Shane concludes: "The guiding principle for making decisions about the investments required to transform these facilities is flexibility."