Using Automation to Adapt to Changing Food and Beverage Supply Chain Requirements
In this post, uncover the proven solutions of automated pallet and case handling in the food and beverage industry.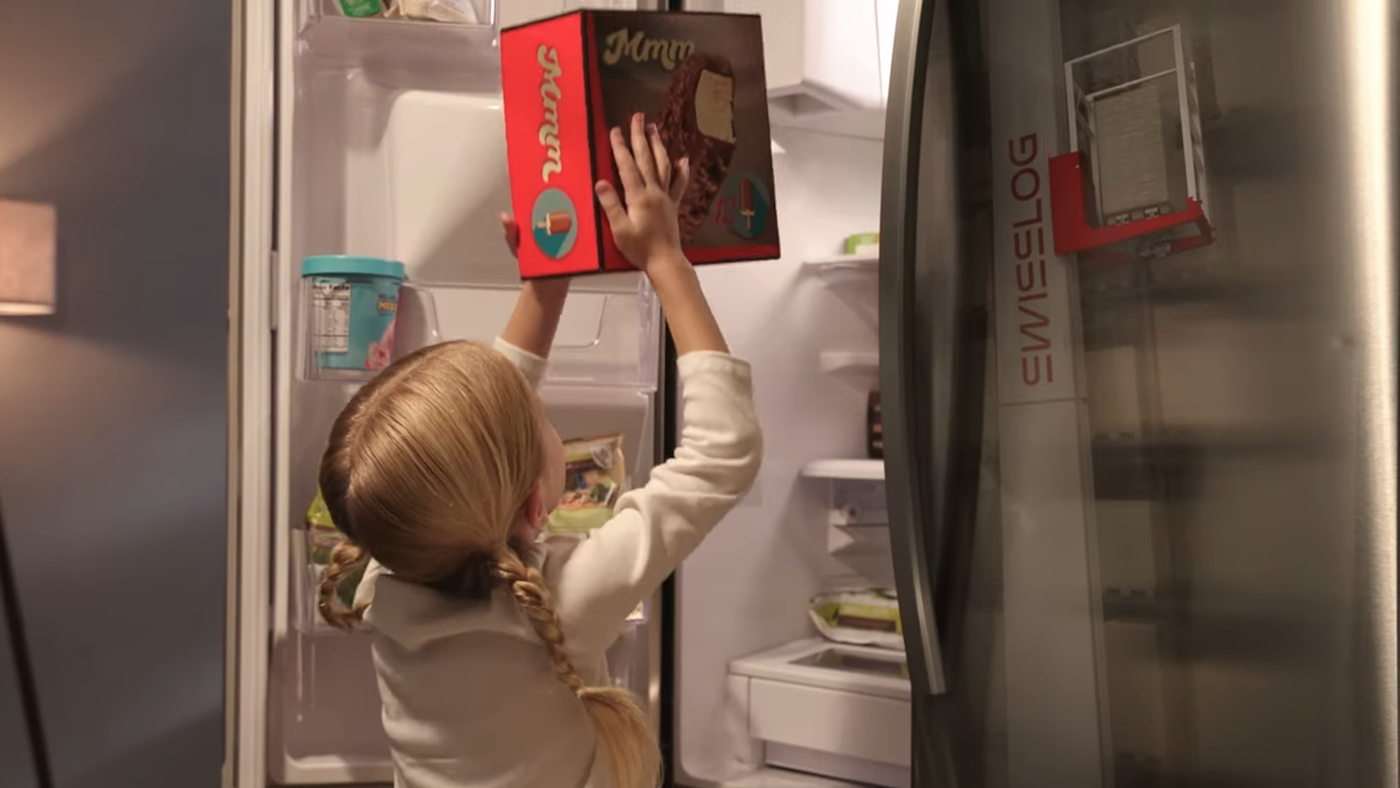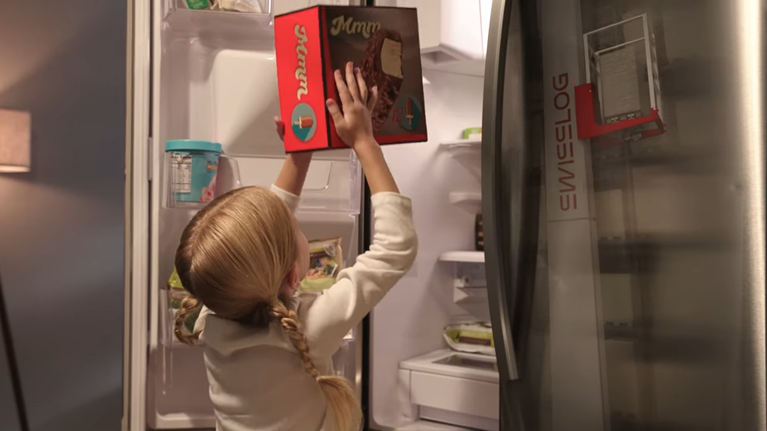 With volatile commodity pricing, the need to maintain freshness and temperature control, and high demand uncertainty, the food and beverage supply chain has always had special management challenges.
But in recent years those challenge have been amplified by a sustained surge in demand that has pushed storage and distribution capacity to the limit. At the same time, the number of SKUs being produced continues to expand and retailers are increasingly seeking to minimize the cost of inventory and push it back onto their suppliers.
One strategy for adapting to these changes without compromising speed and efficiency is to integrate storage and distribution more tightly with manufacturing, thereby shortening the supply chain, reducing transportation costs and enhancing inventory control. However, many food and beverage manufacturing sites are space-constrained, limiting their ability to expand their footprint to handle increased capacity and integrate case picking. Or, they have distribution in multiple locations separated from production. Fortunately, today's automation systems offer multiple ways to overcome those limitations.
Growing Up Instead of Out
A leading dairy processor found itself in the position of needing more storage as it planned to increase production and distribution capacity to meet growing demand in the Northeast U.S.
The company had a distribution center located across the street from its production facility in an area of Pennsylvania that supported fast and cost-effective distribution to the region; however, the land required to physically expand the center wasn't available. Increasing distribution capacity using manual processes would have required tripling the workforce and opening a larger distribution center further away from production would have meant establishing a dedicated trucking fleet to shuttle temperature-sensitive product from processing to distribution.
The solution proved to be expanding capacity vertically within the existing site. Deploying a
crane-based ASRS solution
from Swisslog, the company was able to double storage capacity within the existing footprint of the distribution center. The ASRS is integrated with a robotic layer picking system to automate pallet building based on the requirements of the center's retail and food service customers. Completed mixed SKU pallets are stored back into the ASRS and retrieved as needed based on integration between
Swisslog's SynQ warehouse management software
and the company's freight loading software. This enables pallets to go directly from storage to loading, eliminating the need for dock space dedicated pallet staging and allowing storage capacity to be maximized within the limited footprint of the site.
Transportation from processing to distribution is provided by a
Monorail
electrified pallet transportation system. Each pallet is timestamped as it enters the Monorail and again when it is received at the distribution center and entered into the Swisslog SynQ warehouse management system, so the company always knows where product is and how long it has been there. The only time products are handled between production and shipping is for quality control.
By deploying automation instead of moving to a new facility, the company was able to meet growing demand while maintaining tight integration between production and distribution. The move to automation also improved inventory accuracy, reduced product handling and allowed the company to maintain the highest food safety standards.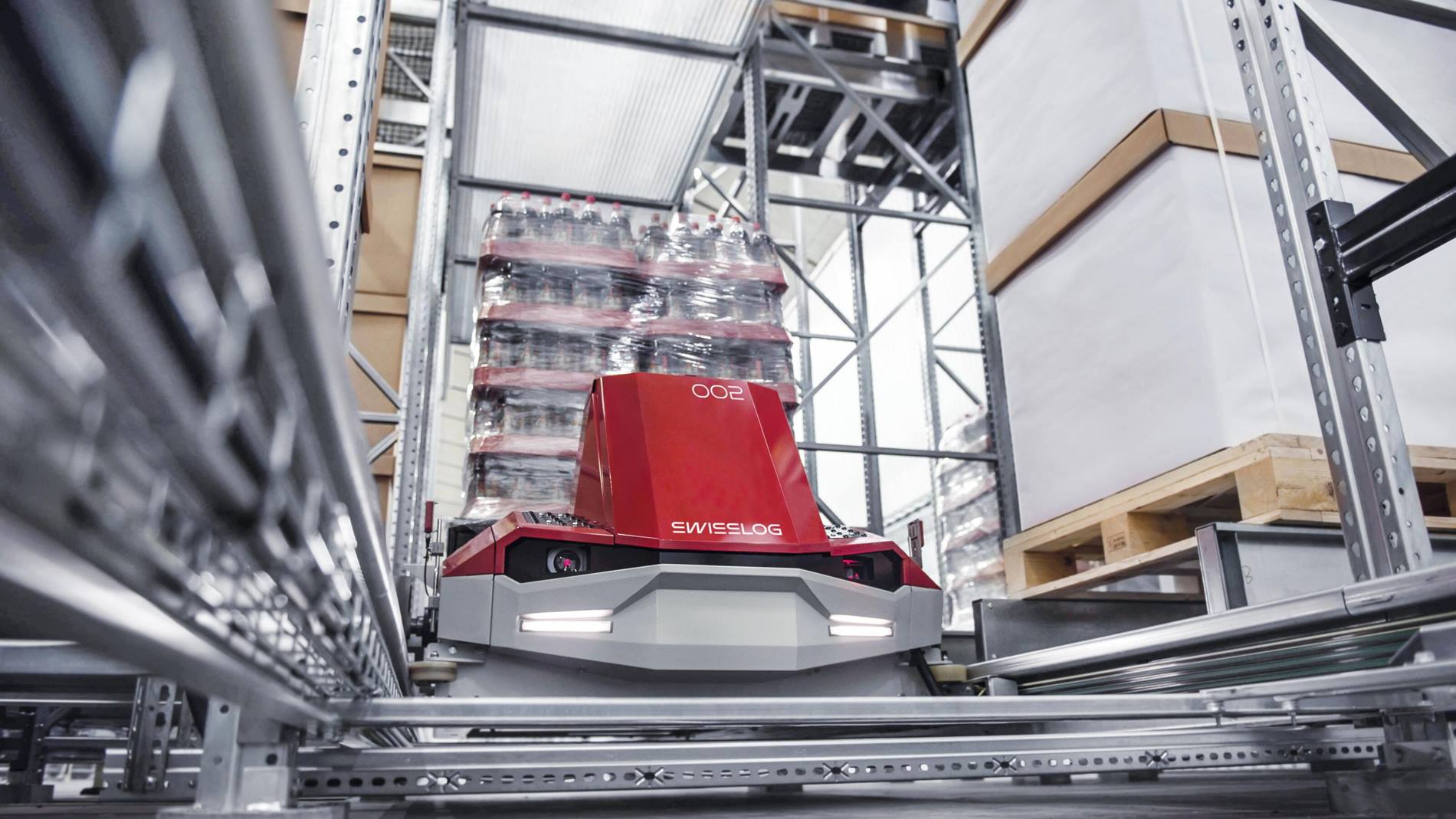 Consolidating for Efficiency and Control
A global leader in the wine and spirits industry with more than 45 brands found itself in a slightly different situation. Steady growth in volume and SKUs had resulted in bottling and distribution spread across two facilities physically removed from the company's production facility. To enable continued growth and eliminate unnecessary product handling and transportation, the company developed a plan to centralize its bottling and distribution in a new facility that could be integrated with production.
Based on the high speed and throughput requirements of the new facility, the company worked with Swisslog to implement a
PowerStore pallet ASRS
that was directly connected by conveyor to bottling, enabling pallet movement to be automated from bottling through storage and retrieval.
The PowerStore solution provided the density the company needed to consolidate the two existing facilities into one more compact and efficient facility. Leveraging the density provided by PowerStore, the square footage required for storage was reduced from approximately two million across the two legacy facilities to 196,000 in the new facility. The advanced pallet shuttle system was also able to meet the high throughput requirements of the application, retrieving just under 250 pallets per hour.
The centralized, automated solution also enabled improved inventory accuracy and tracking. Integrating the Swisslog WMS with the company's SAP system provided complete visibility and control over products as they move from production into storage and through shipping. The Swisslog software also manages the company's first-in first-out inventory strategy, and the solution enables more precise temperature control of products stored in inventory than was possible without automation.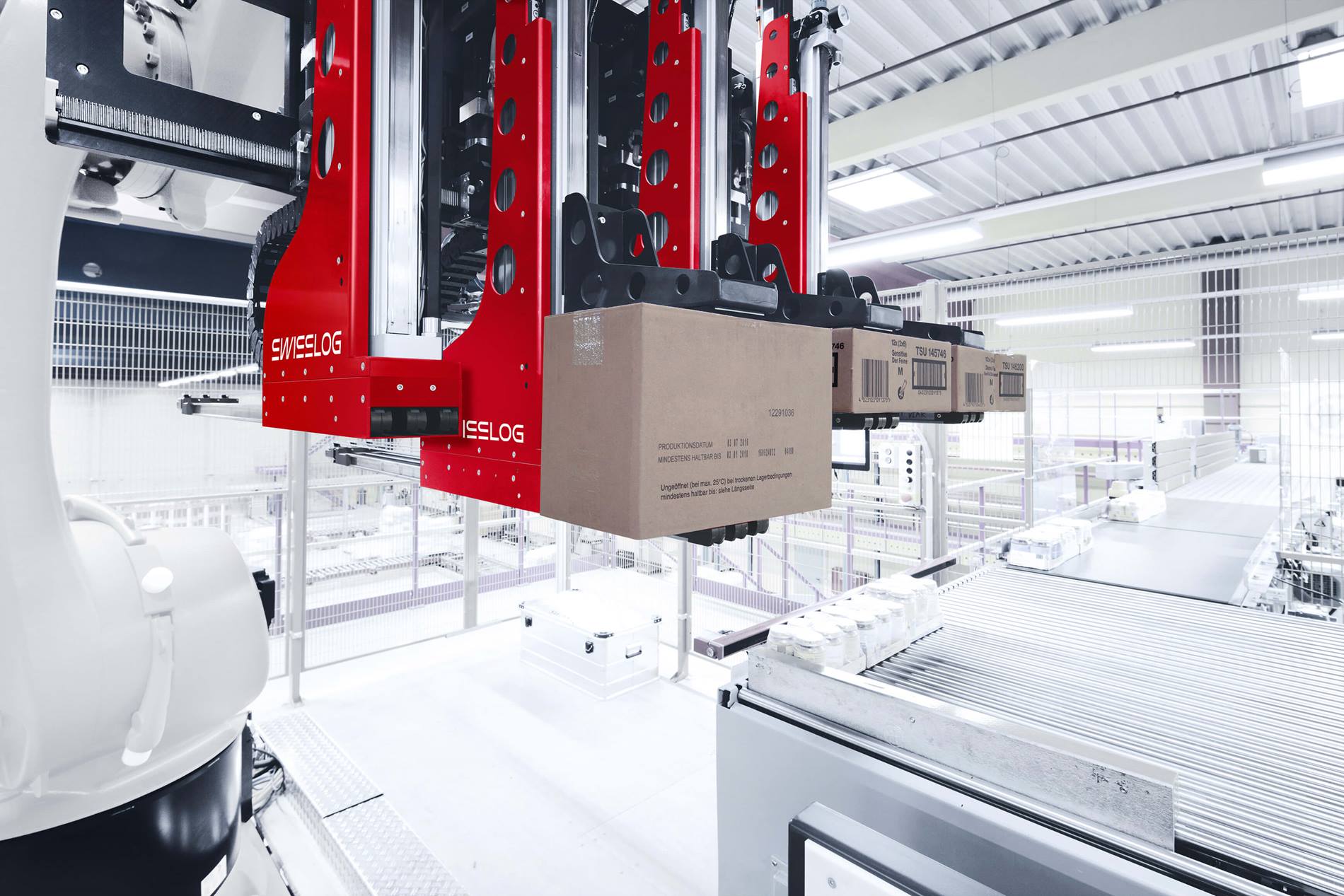 Planning for Growth
One of the advantages of the current generation of automation technologies is that they enable a phased approach that allows food and beverage manufacturers to adapt to change today while building on their investment to support future requirements. That was the strategy adopted by a leading food and beverage manufacturer who wanted to centralize and automate distribution from 11 production facilities in the U.K.
Responding to the growing demand for mixed case pallets from its customers, the company implemented
Swisslog's ACPaQ
solution in a new center built to meet current speed and efficiency requirements while enabling future growth and the integration of new technologies as they become available.
ACPaQ addresses the space and labor challenges associated with building mixed case pallets. Using a modular design, it includes robotic depalletizing, case transport and sorting and intelligent robotic palletizing modules that work together to fully automate the process from receiving through creation of mixed case pallets to customer requirements. Leveraging the modular nature of the solution, the company has responded to market needs while increasing efficiency, reducing labor requirements and positioning for continued growth.
Proven Solutions for Food and Beverage Manufacturers
Automated pallet and case handling solutions are helping food and beverage manufacturers adapt to market changes by enabling tighter integration between production and distribution. At Swisslog, we offer a range of food and beverage-ready automation solutions backed by our deep industry expertise, value-driven approach to solution design and unmatched lifecycle support. To learn more about our approach to automating processes across the food and beverage supply chain,
contact us
.