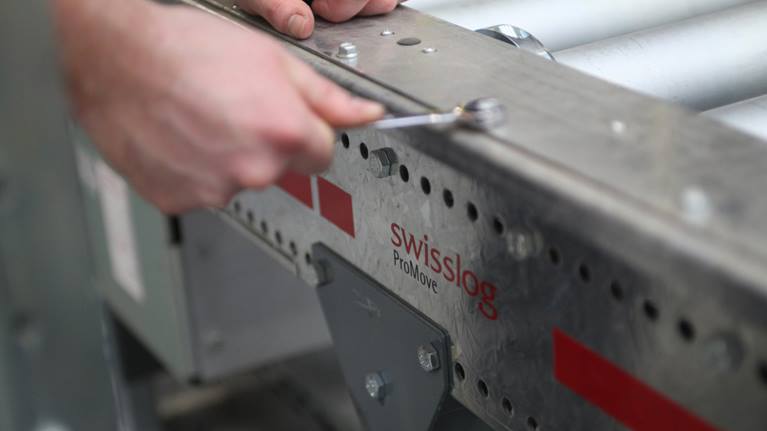 瑞仕格客户服务:始终在线,确保系统100%正常运行
瑞仕格客户服务团队的首要任务是确保实现最高生产力、最少停机和系统的持续开发。工业4.0时代,瑞仕格致力于为客户提供创新的数据服务,优化仓库性能。
Our offering at a glance
24/7 Support: Want to count on a rapid response?

Ensure maximum uptime with 24x7 Support by using the Swisslog Global Helpdesk with an average response time of just 17 seconds.

Condition monitoring: What if you could predict and prevent problems before they occur?

Condition monitoring ensures that equipment is monitored and works efficiently at maximum over its maximum life span.

Field Service: What if planned servicing meant no downtime?

Highly trained, dedicated field service engineers provide preventive as well as scheduled maintenance, to keep your warehouse running smoothly.

Expansion & Modernization: Looking for a futureproof warehouse?

Get comprehensive project support for secured future growth, and by upgrading during operation we enable your business to carry on without interruption.

Ongoing Optimization: How can I bring out the best in my warehouse?

Get the most out of your warehouse operation, reduce costs, save energy and streamline material flow.

Spare Parts: What if spare part availability was no longer a worry?

Fast and easy access to +120,000 parts with different delivery options to suit your needs.

System Operations: Maximize warehouse availability without side-tracking your own workforce

Our residential field service engineers help guarantee availability and provide local added value prolong the life expectancy of the installed equipment.

Training: Could better trained staff improve the long-term performance of your automated warehouse?

Swisslog offers numerous training approaches to satisfy all safety requirements.
---