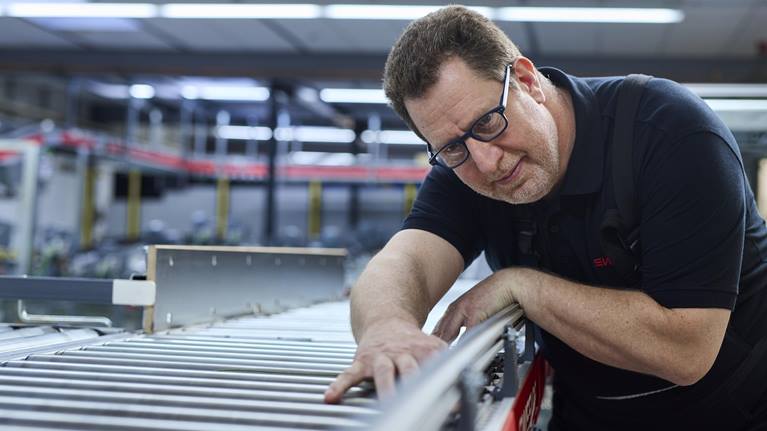 Systems Operations Site Manager
2021年6月9日
Responsible for System Operations of the Michelin site in the Greenville/Spartanburg, NC area; oversight of all services offered / required by Michelin; foster business relationship between the customer and Swisslog. Plays a key role in the development of a high level of customer satisfaction, generates new service business opportunities, and sales of service products. Exercises independent judgment and analytical skills to resolve customer requests with minimal assistance. This role also serves as a liaison to other functional groups including customer operations and I.S. support. The System Operations Site Manager is responsible for the daily technical operational status and reporting performance of the material handling system. The operations manager must; act as the customer advocate, attend customer operational meetings, manage spare parts inventory, devise and monitor the preventative maintenance plan, and manage the operational support of the automated system to ensure timely and accurate results. Success of this position will be measured based on overall improvements in service revenue generation, customer satisfaction, and support productivity.
概览
Newport News, VA, 美国

Installation / Maintenance / Repair

Regular/ Permanent/ Full-time
你为我们促进什么
Core tasks
Manage the customer support contract throughout entire life cycle, to include design, offer, monitor, renew, reassess and upgrade.
Provide guidance and oversight of technicians and mechanics and manage day to day operations.
Direct and plan the daily, weekly, and monthly preventative and predictive maintenance inspections.
Direct the activities of the shift leaders to ensure adherence to procedures, processes and performance related to the AS/RS.
Direct and facilitate the training of shift leaders in respect to the Swisslog system.
Enforce the adherence to safe operational conduct including but not limited to: lock-out-tag-out, confined space, walkway clearance and noise protection.
Oversight of customer communication plan and execution; routinely seek feedback and use to improve customer satisfaction
Periodically communicate customer status to the rest of WDS to ensure all may remain knowledgeable on customer growth, needs, and potential projects.
Provide consultation to show the customer how our products may add value to their business. Maintain a thorough understanding of customer's business, current and future. Promote modernization efforts among installed base
Establish and maintain Customer Advocacy role. Develop strong relationship with customer
Monitor budgeted revenue intake leveraging all necessary resources to meet budgetary goals
Identify and capture Swisslog opportunities within installed base outside the scope of original project delivery
Identify product quality issues that have major impact on contract costs, customer satisfaction and future product sales
Champion the development of new or the improvement of existing service products based upon customer feedback and needs
Divert crisis situations by proactive escalation of key customer issues to appropriate levels, including involvement of Swisslog technicians, individual business unit managers, and engineering design teams
Manage spare parts inventory to ensure system availability while avoiding carrying excess inventory.
你带来什么
Necessary Experience:

B.A. /B.S. in Business or Engineering Management field or equivalent job experience.
2 years' experience as a manager
2 years as part of a Service team or service product sales
Computer literate in all MS Office products, SAP experience a benefit
Supply chain management (fundamental understanding);
Products, applications, and experience in the warehouse or factory automation industry
Small P&L management or financial management skills
Analytical, problem-solving and decision-making skills
Excellent written and verbal communication;
Attention to Detail;
Must be highly articulate, proactive and self-motivated
Ability to multi-task and work independently
我们的承诺
在你与我们一起为富有前景的使命工作的同时,Swisslog(瑞仕格)还为你提供个人发展的机会:我们开创了结合机器人和由数据支持的解决方案的时代,向客户回馈巨大的效益。 我们为我们的瑞士之根感到自豪,但是我们提供的机会面向全世界。对于我们所有的员工,我们并不期望完美,而是协作、承诺、清晰度和能力(我们的核心价值观)。作为回报,我们为你提供机会,成为这些解决方案背后的驱动力的一部分,也就是改变未来的机会。
入职培训
关于 Swisslog(瑞仕格)
Swisslog(瑞仕格)打造内部物流的未来。作为 KUKA 集团的一员,我们致力于改变世界的最新技术。我们是由来自 50 个国家的 2,000 名专家组成的团队,拥有若干个世界上最大的和最激动人心的面向客户的品牌。我们正一起以智能的方式和新的视角推动内部物流行业的革命。我们通过灵活的结合机器人和由数据支持的自动化解决方案,推动供应链的发展和工业的进步。成为我们团队的一员,唤醒生活的创意!