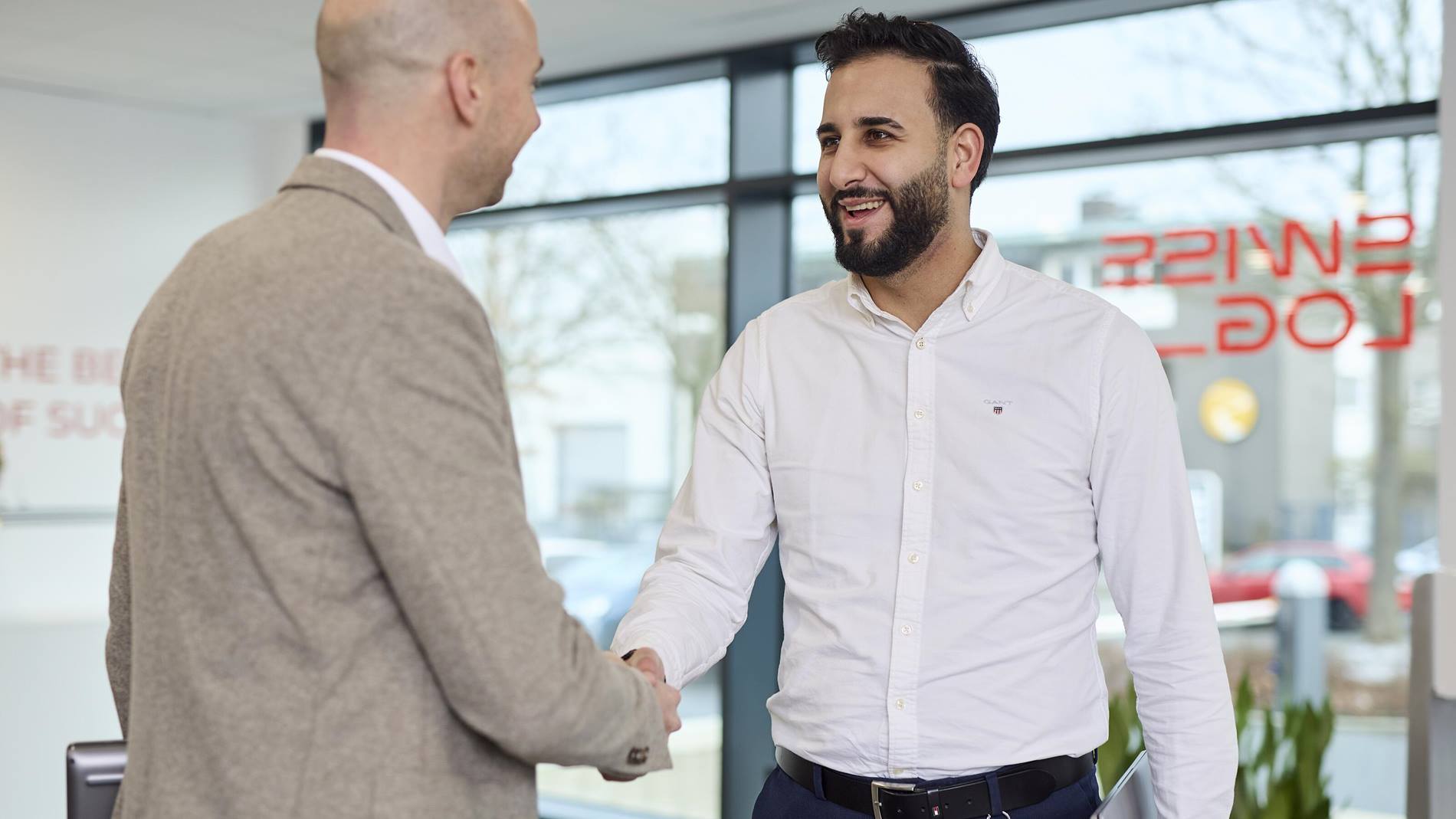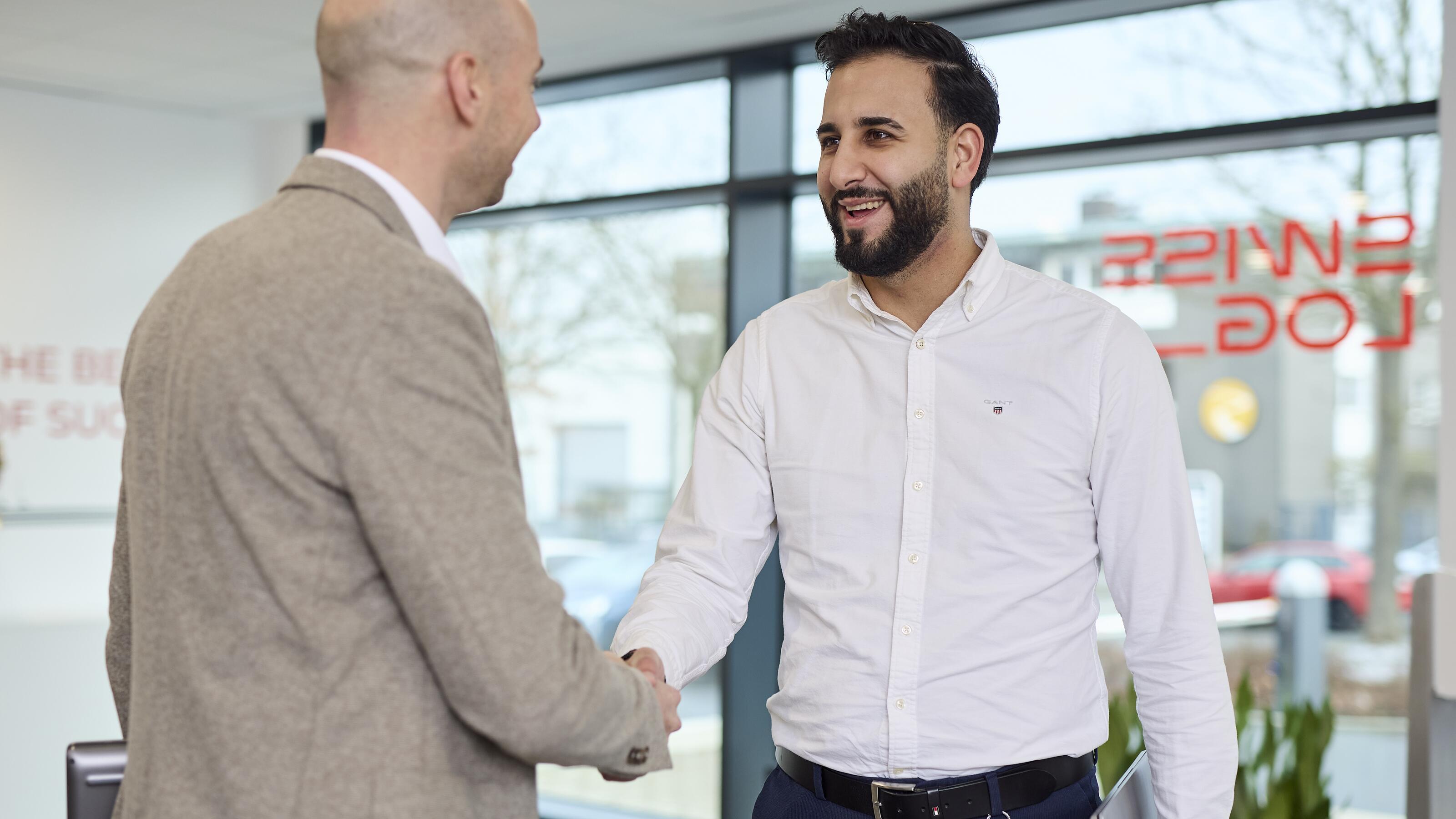 Sales Manager - Autostore
Milan or Maranello
19 oktober 2021
Are you looking for an exciting new challenge – one where you can really make a difference? Are you passionate about technology and keen to share your expertise internationally? Step forward and discover Swisslog! Working as part of our #sales team with a great team spirit, you will use the power of technology to shape the future of intralogistics for forward-thinking customers. We're offering a talented individual the opportunity to join our incredible team and get the most out of their potential – could it be you?
In een oogopslag
Milano, Italië

Sales & Account Management

Regular/ Permanent/ Full-time
Wat je bij ons bereikt
AutoStore is an Automated Storage and Retrieval System. It is the fastest and ultimate order-fulfillment solution and market leader in storage density. AutoStore also helps our customers reduce their environmental footprint and contribute to sustaining our planet. AutoStore received the Supply & Demand Chain Executive Green Supply Chain Award in 2018 and 2019.

Our purpose is being the enabler for companies to grow their businesses, sustainably and make a difference by adding value to the community.

As a Sales Manager you will take care of the expansion of our business activities in Italy regarding Swisslog`s AutoStore business. You will generate new customer contacts and represent Swisslog as a partner for automated logistics solutions. You will also expand and strengthen relationships with existing customers, develop strategic account plans and take a leading role in their implementation. You are highly customer-oriented and know the processes and needs of our customers.

Together with a team of product specialists and logistics consultants, you will develop innovative logistics solutions. You work closely with the customer and orchestrate the colleagues involved in the sales process in a goal-oriented manner. In negotiations you are persuasive and have the ability to close deals.

You will be part of a successful European team reporting to the VP of Swisslog Autostore.

Wat jij al in je bagage hebt
We are looking for a self-sufficient individual with a broad technical interest, a passion for business and building long term relationships with our customers.
Business administration or technical degree or equal degree of work experience
Several years experience in sales of capital goods in to the logistics industry with a relevant track record
Knowledge of Intralogistics (desirable)
Very good basic technical understanding of software and robotic solutions
High independence, winning appearance and persistence
Experienced IT user (MS Office, CRM & ERP systems)
Good spoken and written English language skills
Onze belofte
Swisslog biedt jou de mogelijkheid om je persoonlijk verder te ontwikkelen terwijl je met ons aan een toonaangevende missie werkt: de toekomst van de intralogistiek te veranderen in een toekomst waarin robot- en gegevensgebaseerde oplossingen optimale oplossingen voor klanten ontwikkelen. Wij zijn trots op onze Zwitserse afkomst. Maar onze mogelijkheden zijn wereldwijd. Wij verwachten geen perfectie maar vooral Collaboration, Commitment, Clarity en Competence (onze core values) van al onze medewerkers. Aan jou bieden we de kans om deel uit te maken van de drijvende kracht achter oplossingen die de toekomst veranderen.
Leren en groeien
Moderne werkomgeving
Nieuwste technologie
Globale mogelijkheden
Grote, bekende klanten
Over Swisslog
Swisslog creëert de #toekomst van de #Intralogistiek. Als deel van de KUKA groep werken wij aan de nieuwste technologieën die de wereld veranderen. Wij zijn een team van 2000 experts uit 50 landen met enkele van de wereldwijd grootste en spannendste merken als klant. Samen werken we er op smarte wijze en met nieuwe perspectieven aan om de intralogistiek te revolutioneren. Met onze flexibele #robotgebaseerde en #gegevensgebaseerde automatiseringsoplossingen zijn we een drijvende kracht om de supplychain en de industrie te verbeteren. #worddeelvanonsteam en breng ideeën tot leven!