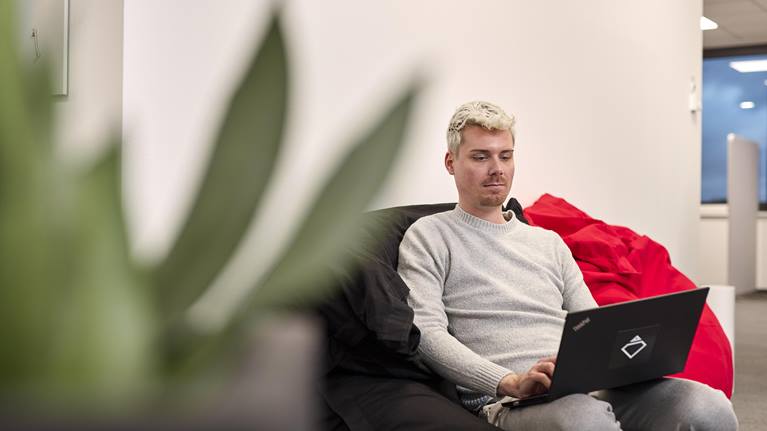 SynQ Product Specialist
2 mei 2019
Our global Software Product Management team is looking for a versatile person ready to take an exciting endeavor within the triangle of product development, project management and consulting. We have 4 openings to be based in Kelana Jaya, Malaysia office.
In een oogopslag
Petaling Jaya, Malaysia

Software

Regular/ Permanent/ Full-time
Wat je bij ons bereikt
As a Product Specialist, you are the expert who knows all the latest features the SynQ platform is offering. With your communication skills and your technical background, you bridge the gap between development and software consultants (business analysts) and other stakeholders in our regions. You will be in constant contact with our realization units worldwide and act as their coach on how to apply the product best to meet customer requirements. You are an ambassador of standardization and harmonization and yet you drive innovation. You are taking back regional inputs and initiate development projects for extending the base product. You define the requirements, you document use cases and you assist the engineers in implementing them. Together with dedicated software testers, you validate the deliverables and you support their roll-out in providing consultancy to our pilot customers. You elaborate training material and you provide product trainings. You produce suitable auxiliary material such as a competitor analysis or marketing material and you take an active part at trade shows or conferences.

Wat jij al in je bagage hebt
An advanced college / university degree in computer science or comparable
Excellent communication and documentation skills
Ability and willingness to think "big" – customer and service-oriented – but capable to also get "the details" clarified
Qualification in requirements engineering
Experience as business analyst, consultant or product manager desired
Knowledge of warehousing and distribution processes desired
Fluency in English(-)
The preferred place of work is at the office in Petaling Jaya (Malaysia) or one of our subsidiaries in Europe.
Onze belofte
Swisslog biedt jou de mogelijkheid om je persoonlijk verder te ontwikkelen terwijl je met ons aan een toonaangevende missie werkt: de toekomst van de intralogistiek te veranderen in een toekomst waarin robot- en gegevensgebaseerde oplossingen optimale oplossingen voor klanten ontwikkelen. Wij zijn trots op onze Zwitserse afkomst. Maar onze mogelijkheden zijn wereldwijd. Wij verwachten geen perfectie maar vooral Collaboration, Commitment, Clarity en Competence (onze core values) van al onze medewerkers. Aan jou bieden we de kans om deel uit te maken van de drijvende kracht achter oplossingen die de toekomst veranderen.
Optimale teamspirit
Over Swisslog
Swisslog creëert de #toekomst van de #Intralogistiek. Als deel van de KUKA groep werken wij aan de nieuwste technologieën die de wereld veranderen. Wij zijn een team van 2000 experts uit 50 landen met enkele van de wereldwijd grootste en spannendste merken als klant. Samen werken we er op smarte wijze en met nieuwe perspectieven aan om de intralogistiek te revolutioneren. Met onze flexibele #robotgebaseerde en #gegevensgebaseerde automatiseringsoplossingen zijn we een drijvende kracht om de supplychain en de industrie te verbeteren. #worddeelvanonsteam en breng ideeën tot leven!