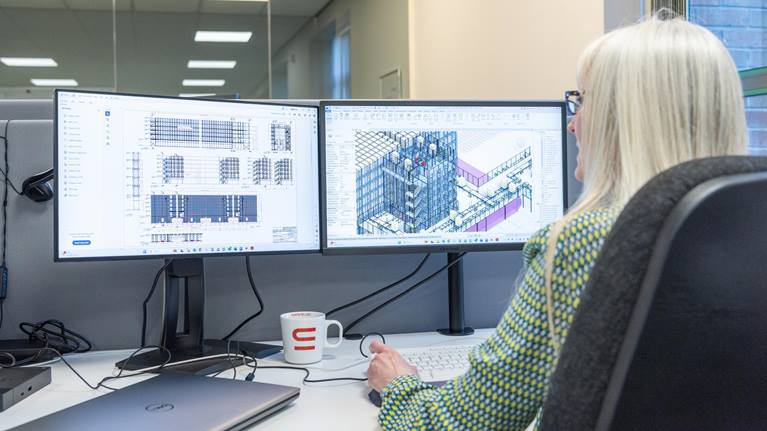 Logistic Consultant / Automation
Cincinnati, Ohio
30 maart 2021
Are you looking for an exciting new challenge – one where you can really make a difference? Are you passionate about technology and keen to share your expertise internationally? Step forward and discover Swisslog!

Working as part of our #ConsultingAndSolutionDesign team with a great team spirit, you will use the power of technology to shape the future of intralogistics for forward-thinking customers. We're offering a talented individual the opportunity to join our incredible team and get the most out of their potential – could it be you?

In een oogopslag
Cincinnati, OH, Verenigde Staten van Amerika

Consulting and Solution Design

Regular/ Permanent/ Full-time
Wat je bij ons bereikt
Provide innovative solutions through sales support to Swisslog sales Project Managers and consultation with clients and prospects on projects to optimize supply chain and/or design warehouse/distribution centers.
Supports the Systems Engineering department (proposal group) in creating solutions and write parts (functional description & data chapters) for ROM, budget and firm bid documents
Design warehouse/distribution center alternatives, specifies requirements, creates layouts and material flow diagrams, and develops cost estimates for solution alternatives and do financial models for comparison purposes
Wat jij al in je bagage hebt
MS In Industrial Engineering or MBA with BS in an engineering discipline.
Worked with automation for material handling exposure to process re-engineering, change management process
Proficient in PowerPoint, Word, Excel and project management software.
Be able to draw rough outlined solutions in a CAD system )AutoCAD), SketchUp or similar program.
Understands potential industry specific clients business processes, drivers, issues and determining professional consulting and engineering solutions
Onze belofte
Swisslog biedt jou de mogelijkheid om je persoonlijk verder te ontwikkelen terwijl je met ons aan een toonaangevende missie werkt: de toekomst van de intralogistiek te veranderen in een toekomst waarin robot- en gegevensgebaseerde oplossingen optimale oplossingen voor klanten ontwikkelen. Wij zijn trots op onze Zwitserse afkomst. Maar onze mogelijkheden zijn wereldwijd. Wij verwachten geen perfectie maar vooral Collaboration, Commitment, Clarity en Competence (onze core values) van al onze medewerkers. Aan jou bieden we de kans om deel uit te maken van de drijvende kracht achter oplossingen die de toekomst veranderen.
Groei met ons mee
Flexibele werkmogelijkheden
Optimale teamspirit
Nieuwste technologie
Globale mogelijkheden
Over Swisslog
Swisslog creëert de #toekomst van de #Intralogistiek. Als deel van de KUKA groep werken wij aan de nieuwste technologieën die de wereld veranderen. Wij zijn een team van 2000 experts uit 50 landen met enkele van de wereldwijd grootste en spannendste merken als klant. Samen werken we er op smarte wijze en met nieuwe perspectieven aan om de intralogistiek te revolutioneren. Met onze flexibele #robotgebaseerde en #gegevensgebaseerde automatiseringsoplossingen zijn we een drijvende kracht om de supplychain en de industrie te verbeteren. #worddeelvanonsteam en breng ideeën tot leven!
We Offer
Swisslog offers challenging work in a globally networked environment as well as competitive base salary, comprehensive benefits including health/dental and 401k! United efforts of our employees represent the basis for developing and delivering the best solutions for our customers.