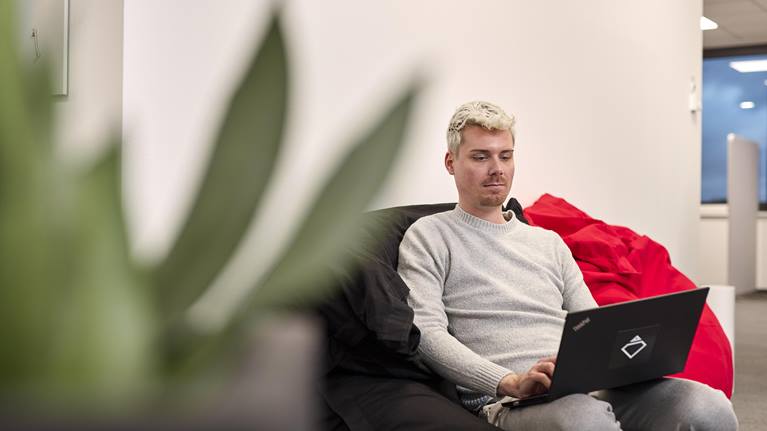 CS Software Engineer
31 maart 2021
Swisslog Logistics, Inc., Logistics Automation - Americas, provider of integrated logistics solutions (Warehouse Management Systems) is looking for a dedicated and innovative person to strengthen its Customer Support Software Services team in Newport News, VA.

• The CS Senior Software Engineer is expected to work across multiple small teams (3-4 Teams of 2-5) on multiple projects which typically run from 1-12 months in duration. They are a Software Subject Matter Expert and mentor of other developers.
• A Senior Software Engineer is expected to lead moderately scoped technical efforts on projects and, with guidance from management, lead and/or support the design and development activities of a project and participates in the resource planning within the department.
• A Senior Software Engineer will provide support to the Customer Support team on technical support issues.
• A Senior Software Engineer will be highly skilled with the code base and work in all areas of the technical stack.
• A Senior Software Engineer provides technical guidance to the development team in terms of tool usage and best practices.
• A Senior Software Engineer will effectively communicate to all levels within the organization. This includes communicating status, technical challenges, identifying areas of high risks and risk mitigation strategies to project management and other stakeholders on assigned areas assigned of the project.
• A Senior Software Engineer will communicate with and work effectively with other departments of the company.

In een oogopslag
Newport News, VA, Verenigde Staten van Amerika

Software

Regular/ Permanent/ Full-time
Wat je bij ons bereikt
Essential
• Software Engineering, Computer Science, or an equivalent Engineering degree if no applicable work experience.

Experience with Oracle database design and SQL stored procedures
Expert Windows Server administratio
Experience in the logistics and warehouse distribution solutions industry

Wat jij al in je bagage hebt
• Previous professional experience in software development and software project business
• Expert Knowledge in Warehouse Management Systems (WMS), logistics processes and interaction with material handling automation system
• Must be able to travel up to 20% of time to project site to commission Manual or Automated Warehouse Management Systems
• Professional experience in software development and software project business - min. 10 years' experience in similar capacity
• Developed and tested software in accordance with design requirements
• Deliver defined parts of a project, including design, implementation, testing, integration, and documentation
• Expert relational database design and programming knowledge
RDBMS concepts
Relational Database experience
Onze belofte
Swisslog biedt jou de mogelijkheid om je persoonlijk verder te ontwikkelen terwijl je met ons aan een toonaangevende missie werkt: de toekomst van de intralogistiek te veranderen in een toekomst waarin robot- en gegevensgebaseerde oplossingen optimale oplossingen voor klanten ontwikkelen. Wij zijn trots op onze Zwitserse afkomst. Maar onze mogelijkheden zijn wereldwijd. Wij verwachten geen perfectie maar vooral Collaboration, Commitment, Clarity en Competence (onze core values) van al onze medewerkers. Aan jou bieden we de kans om deel uit te maken van de drijvende kracht achter oplossingen die de toekomst veranderen.
Onboarding
Over Swisslog
Swisslog creëert de #toekomst van de #Intralogistiek. Als deel van de KUKA groep werken wij aan de nieuwste technologieën die de wereld veranderen. Wij zijn een team van 2000 experts uit 50 landen met enkele van de wereldwijd grootste en spannendste merken als klant. Samen werken we er op smarte wijze en met nieuwe perspectieven aan om de intralogistiek te revolutioneren. Met onze flexibele #robotgebaseerde en #gegevensgebaseerde automatiseringsoplossingen zijn we een drijvende kracht om de supplychain en de industrie te verbeteren. #worddeelvanonsteam en breng ideeën tot leven!