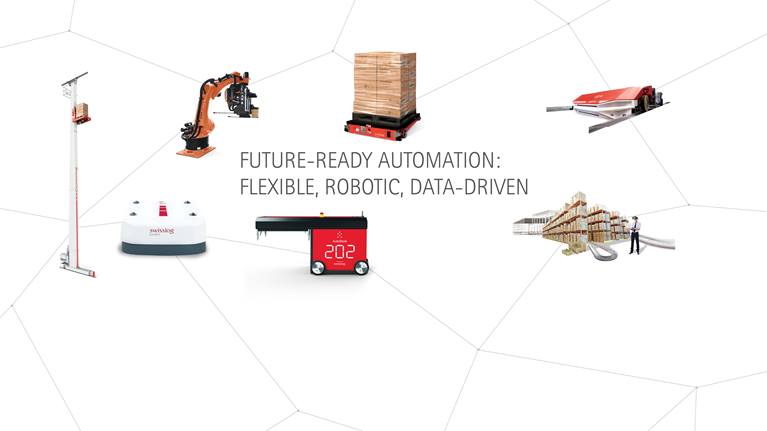 Swisslog at ProMat 2019: Booth #S1212
Join Swisslog April 8-11 at McCormick Center, Chicago, IL
Swisslog at ProMat 2019. The highlights:
Dynamic exhibit integrating ItemPiQ fully automated, robotic single-item picking with CarryPick AGV-based storage and retrieval system.
AutoStore exhibit from the world's leading integrator with over 130 projects sold
Demonstrations of Swisslog's SynQ software that drives integration of advanced warehouse technologies designed to give e-commerce/retail and consumer goods fulfillment operations the flexibility to meet rapidly changing demands.

Read the release>>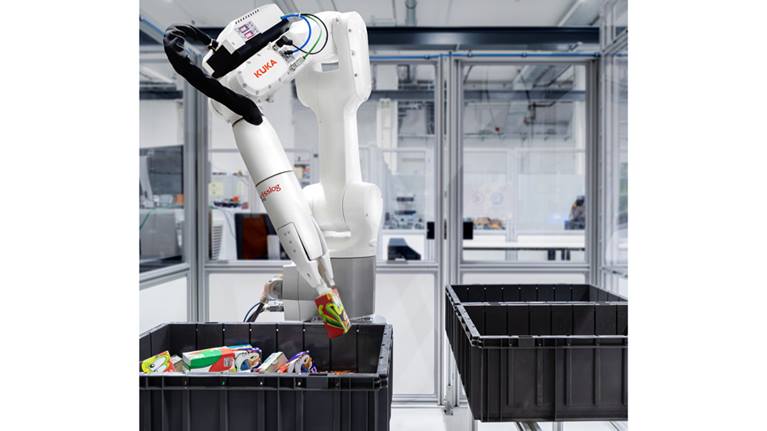 Presentations by Swisslog Experts
Monday, April 8, 3:45 – 4:30 | Theater F
How to gain the lowest cost of ownership for a freezer warehouse
Learn how you can achieve the lowest cost of ownership for a freezer warehouse from three of the leading industry experts, Swisslog, Primus Builders, Inc. and Lineage Logistics. Each company will reveal the most important factors in building design and construction, automation, and operations/maintenance to achieve the highest energy efficiency, capacity and throughput.
Presenters: TJ Fanning, VP, Consumer Goods | Randy Jennings, Vice President Primus Builders | Sudarsan Thattai, CIO Lineage Logistics
Save to outlook calendar>
Tuesday, April 9, 2:15 – 3:00 | Theater F
Moving beyond bolted down conveyor and sortation equipment
Leading companies are searching for ways to move beyond the limitations of traditional mechanized automation into dynamic fulfillment solutions. Join Swisslog in discussion about how flexible, scalable, adaptable automation is collaborating within today's fulfillment operations to gain adaptive abilities for rapidly changing customer demands.
Presenters: John Dillon, VP, E-Commerce/Retail and David Schwebel, VP, Business Development
Save to outlook calendar>