The GIANT Company, USA
State-of-the-art GIANT Direct E-commerce Fulfillment Center (EFC) in Philadelphia, PA
Within the GIANT Direct EFC, two space-saving, 3D grids contain totes filled with fresh and non-perishable groceries. When a customer places a GIANT Direct order, team members work alongside a team of robots that quickly gather the items for bagging. After bagging, GIANT team members place orders into temperature-controlled totes and on to trucks for delivery to customers.

The GIANT Direct EFC offers a selection of product that mirrors a traditional GIANT store's offerings. The facility will stock more than 22,000 products, enabling The GIANT Company to meet increasing customer demand with greater capacity, faster order fulfillment, and room to grow home grocery delivery. The center is expected to fulfill up to approximately 15,000 home delivery orders per week.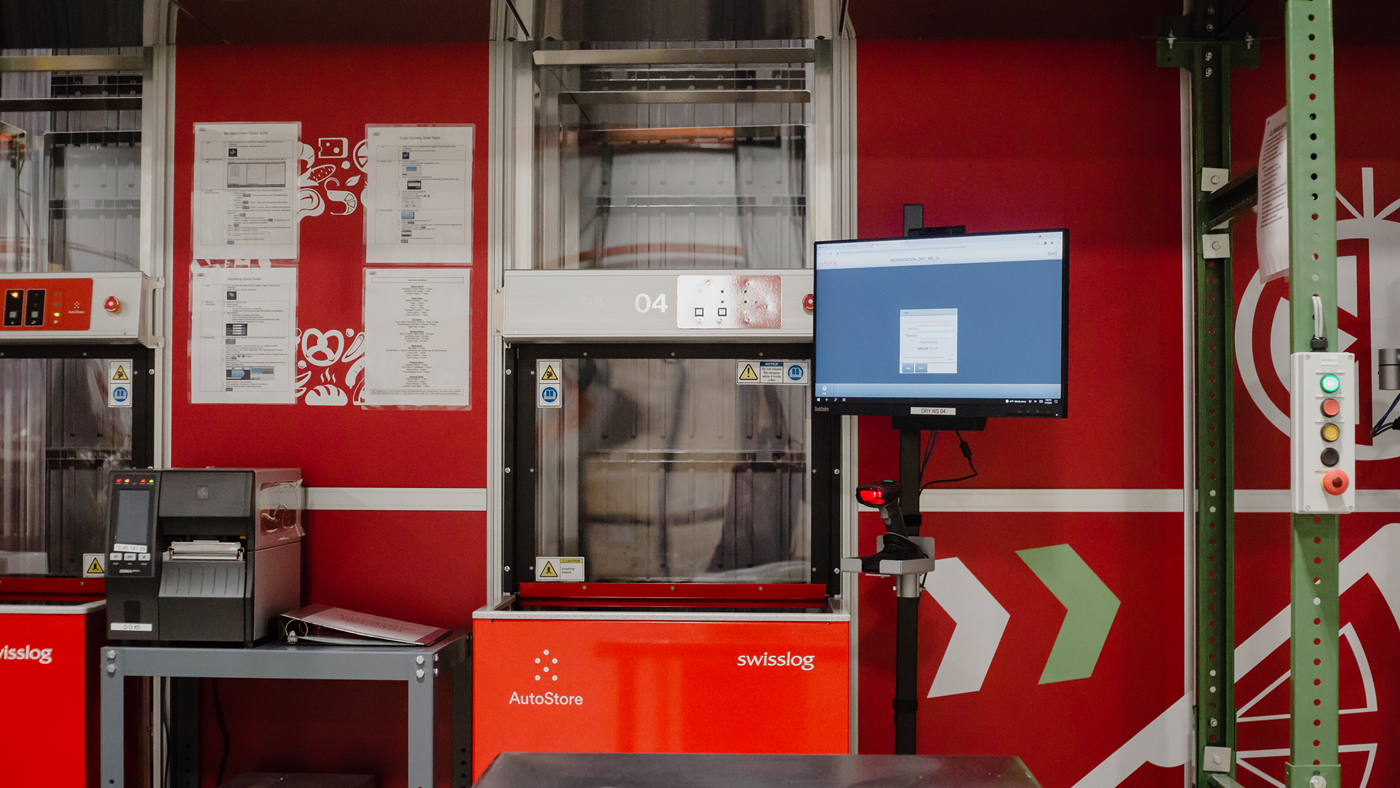 The GIANT Company Provides Update on Philadelphia E-Commerce Fulfillment Center.
Read the Release >>
---
This pilot is an exciting milestone in The GIANT Company's omnichannel evolution as we work to transform the online grocery experience for our customers, as we continue to see incredible demand for GIANT Direct across the Philadelphia region, working with Swisslog to incorporate state-of-the-art technology like AutoStore will not only bolster our overall e-commerce platform for future growth but also significantly increase our operating capacity, allowing us to deliver a faster, best-in-class experience to more customers each week.